Manufacture of telecommunication equipment (26.30.0.00)
If you select a location, the contact details of the responsible Point of Single Contact and the responsible authority as well as locally valid information will be displayed.
The following formalities are performed by responsible authorities and can also be handled via the Point of Single Contact if necessary. Please specify the location via Change selection. If you choose "To the responsible Point of Single Contact for ..." (if available), the contact details of the responsible Point of Single Contact are displayed. The contact details of the competent authority/-ies are displayed after choosing the formality.
Formalities according to the Services Directive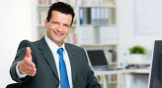 For taking-up and pursuit of a service the follwoing specific service-related formalities (authorisations and notifications) must always be obeyed:
Your venture may be liable to a permit under trade law or a notification. To allow the Chamber of Crafts and Skilled Trades to decide whether or not your venture requires an application for registration in the Register of Craftsmen and/or merely a notification, please start by completing the information sheet on the circumstances of your enterprise (see "Forms"). The competent Chamber of Crafts and Skilled Trades will contact you after investigating the information provided.

If you want to start a standing trade, you must report this. You must also report the start of operation of a branch office or a dependent branch office, as well as the relocation of the business.
Formalities relating to the employment of workers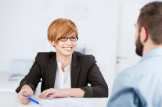 If you would like to hire an employee you need to proceed with the following steps. These formalities CANNOT be processed through the Point of Single Contact.
If the employment is terminated you also have to inform the authorities where the employee has been registered.
When posting employees to Germany, the Employee Posting Act must be observed.
Tax related formalities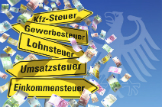 For taking-up and pursuit of a service please also consider the following tax related formalities which CANNOT be processed through the Point of Single Contact:
For service providers who operate across borders without a branch in Germany, there are various special responsibilities and special regulations depending on the tax liability, activity or type of tax.
Personal formalities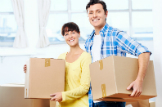 We would also like to inform you about the following personal formalities which CANNOT be processed through the Point of Single Contact:
If you, as a foreign employer, wish to send foreign workers to Germany under government agreements to perform work contracts, the Federal Employment Agency must first give its approval.
Characteristics and key concepts of the service
This service includes the manufacture of telephone and data communication devices featuring wired or wireless signal transmission, such as devices for radio or television broadcasting stations, and for wired as well as wireless communication.
This service includes:
Manufacture of telephones and fax machines, including telephone answering machines
Manufacture of wireless telephones
Manufacture of mobile phones
Manufacture of radio pagers
Manufacture of telephone exchange equipment
Manufacture of private branch exchange devices (PBX)
Manufacture of data transmission equipment such as routers, bridges, and gateways
Manufacture of transmit and receive antennas
Manufacture of cable TV sets
Manufacture of studio and broadcast equipment for radio and television, including television cameras
Manufacture of modems (transmission devices) for telecommunications
Manufacture of burglar alarms and fire alarms transmitting a signal to the control center
Manufacture of radio and television broadcasting equipment
Manufacture of infrared communication devices (e.g. remote control devices)
Keywords
Antennen (Empfangsantennen), H.
Antennenreflektoren, H.
Antennenverstärker, H.
Autotelefone, H.
Bewegungsmelder (Alarmanlagen), H.
Bildtelefone, H.
Bordsprechgeräte (Funkgeräte für Luftfahrzeuge), H.
Datennetzverkabelung in Verbindung mit der Installation von Netzwerken
Diebstahlalarmgeräte, H.
Einbruchalarmgeräte, elektrische, H.
Elektrische Tonfrequenzverstärker für die Fernsprechtechnik oder Messtechnik, H.
Elektroinstallation
Elektromechanikerin
Elektrotechnikerin
Empfänger für Rundfunk und nichtleitergebundene Telekommunikation, H.
Empfangsantennen , H.
Fax-Geräte, H.
Fernmeldeanlagenelektronikerin
Fernmeldeanlagenmechanikerin; Elektroinstallateurin
Fernschreiber, H.
Fernsehkameras, H.
Fernsehsendegeräte, H.
Fernsprechapparate, H.
Fernsprechtechnische Geräte und Einrichtungen, H.
Ferritstäbe für Empfangsantennen, H.
Feuermelder, H.
Freisprecheinrichtungen für Mobiltelefone in Kraftwagen, H.
Funkantennen, H.
Funknachrichtentechnische Geräte und Einrichtungen, H.
Funksprechgeräte, H.
Funktelefone, H.
Generatoren (Messgeneratoren für die Fernmeldetechnik u.Ä.), H.
Geräte, nachrichtentechnische, H.
Haedsets für Mobiltelefone, H.
Handsprechfunkgeräte, H.
Handy-Freisprecheinrichtungen, H.
Handys, H.
Hörfunksendegeräte, H.
Informationstechnik (Telekommunikationstechnik), H.
Kommunikationsgeräte (Nachrichtentechnische Geräte und Einrichtungen), H.
Mobilfunkgeräte, H.
Mobiltelefone, H.
Mobiltelefon-Freisprecheinrichtungen, H.
Modems (Übertragungseinrichtungen für die leitergebundene Telekommunikation), H.
Nachrichtentechnische Geräte und Einrichtungen , H.
Radarantennen, H.
Raumsicherungsanlagen (Alarmanlagen), H.
Relaissender, H.
Rufanlagenempfangsgeräte, H.
Rundfunksendegeräte, H.
Satelliten-Empfangsantennen, H.
Sendegeräte, Sendeanlagen, H.
Sender für Rundfunk und Fernsehen und nichtleitergebundene Telekommunikation, auch mit eingebautem Empfänger, H.
Sicherheitssysteme (Alarmanlagen, nicht für Kraftfahrzeuge), H.
Sprechfunkgeräte für Beförderungsmittel, H.
Sprechfunksendegeräte, H.
Taschenempfangsgeräte für Personenruf- und -suchanlagen, H.
Telefaxgeräte, H.
Telefonanrufbeantworter, H.
Telefonapparate, H.
Telekommunikationsanlagen, H.
Telekommunikationstechnik), H.
Telexgeräte, H.
Tonerkartuschen für Faxgeräte, H.
Transponder (nachrichtentechnische Geräte), H.
Überwachungskameras, H.
Vermittlungseinrichtungen für die leitergebundene Nachrichtentechnik, H.