Art appraisal (74.90.0.09)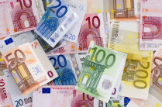 Charges for this service
Here you can find an overview of the important charges applicable in Bavaria.
If you select a location (see "Your selection - location"), you will find locally valid charges if available.
More information about charges may be available on the internet site of the responsible public authority.
Formalities according to the Services Directive

To the responsible Point of Single Contact
Point of Single Contact

This formality description is currently being revised.
Die Gebühr für die öffentliche Bestellung beträgt zwischen 350 und 3.480 Euro und wird mit Antragstellung erhoben.

Die durch die Überprüfung des Antrags, insbesondere durch Einschaltung der Fachausschüsse und sonstigen Prüfer anfallenden Auslagen sind zusätzlich vom Antragsteller zu erstatten. Es ist regelmäßig mit Kosten in Höhe von 1.000 bis 3.000 Euro, je nach beantragtem Sachgebiet, zu rechnen.

Die IHK wird in der Regel einen angemessenen Kostenvorschuss anfordern.
Fees, Bavaria-wide
Fees, locally limited