Renting and operating of own or leased residential real estate (68.20.1.00)
If you select a location, the contact details of the responsible Point of Single Contact and the responsible authority as well as locally valid information will be displayed.
The following formalities are performed by responsible authorities and can also be handled via the Point of Single Contact if necessary. Please specify the location via Change selection. If you choose "To the responsible Point of Single Contact for ..." (if available), the contact details of the responsible Point of Single Contact are displayed. The contact details of the competent authority/-ies are displayed after choosing the formality.
Formalities according to the Services Directive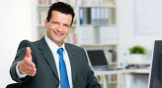 For taking-up and pursuit of a service the follwoing specific service-related formalities (authorisations and notifications) must always be obeyed:

To the responsible Point of Single Contact
Soll Wohnraum, der auf der Grundlage des Bayerischen Wohnraumförderungsgesetzes gefördert wurde, selbst genutzt werden, länger als drei Monate unvermietet leer stehen oder zu anderen als Wohnzwecken genutzt werden, ist hierfür eine Genehmigung erforderlich.
The following authorisations and notifications may be required:
In municipalities that have enacted a misappropriation statute, residential space may only be used for purposes other than residential purposes with the approval of the authorities.
Formalities relating to the employment of workers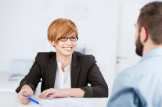 If you would like to hire an employee you need to proceed with the following steps. These formalities CANNOT be processed through the Point of Single Contact.
If the employment is terminated you also have to inform the authorities where the employee has been registered.
When posting employees to Germany, the Employee Posting Act must be observed. This law obliges both employers based in Germany and employers based abroad who employ workers in Germany to comply with statutory and, in certain sectors, collectively agreed working conditions. In addition, employers are subject to further obligations.
Characteristics and key concepts of the service
This service includes:
Renting, leasing, and management of own or leased residential real estate, buildings, or apartments:

One-family and multiple-family houses and apartments
Residential real estate

Provision of houses and furnished or unfurnished apartments for longer-term use, normally on a monthly or yearly basis
Realization of residential building projects for own operation
Renting and leasing of land for recreational vehicles
Keywords
Bauherrengemeinschaften (zur Vermietung und Verpachtung von Wohnungen)
Bewirtschaftung von eigenen o. geleasten Wohngrundstücken
Ein- u. Mehrfamilienhäusern
Garagen und Stellplätze für den privaten Bedarf (Vermietung, Verpachtung)
Garagenvermietung und -verpachtung für den privaten Bedarf
Gemeinnütziges Wohnungsunternehmen (Vermietung von eigenen Wohnungen)
Grundstücke( Wohngrundstücke), eigene (Vermietung und Verpachtung)
Grundstücksverpachtung von eigenen Wohngrundstücken
Hausverwaltung (Verwaltung eigener Immobilien)
Immobilien (Vermietung und Verpachtung von eigenen Wohngebäuden und Wohnungen)
Parkgaragen für private Zwecke (Vermietung von Stellplätzen)
Siedlungsgesellschaften (Vermietung von eigenen Wohnungen)
Time-Share-Buildingbetrieb (Vermietung und Verpachtung von eigenen Wohnungen)
Untervermietung von gemieteten oder gepachteten Wohngebäuden
Vermietung
Vermietung von eigenen Wohngebäuden und Wohnungen
Vermietung von Ferienwohnrechten
Vermietung von Nichtwohngebäuden
Vermietung von Zimmern (eigene Immobilie)
Verpachtung
Verpachtung von eigenen Wohngebäuden und Wohnungen
Verpachtung von eigenen Wohngrundstücken
Verwaltung von eigenen Wohngebäuden und Wohnungen
Wohngebäude, eigene (Vermietung und Verpachtung)
Wohngebäuden
Wohngrundstücken sowie Grundstücken für Wohnmobile zur längerfristigen Nutzung; Einfamilienhaus; Mehrfamilienhaus
Wohnungen
Wohnungen, eigene (Vermietung und Verpachtung)
Wohnungsvermietung (eigene Immobilie)
Zimmervermietung (eigene Immobilie)