Engineering activities for projects in specific technical fields and engineering design (e.g. in construction) (71.12.2.00)
If you select a location, the contact details of the responsible Point of Single Contact and the responsible authority as well as locally valid information will be displayed.
The following formalities are performed by responsible authorities and can also be handled via the Point of Single Contact if necessary. Please specify the location via Change selection. If you choose "To the responsible Point of Single Contact for ..." (if available), the contact details of the responsible Point of Single Contact are displayed. The contact details of the competent authority/-ies are displayed after choosing the formality.
Formalities according to the Services Directive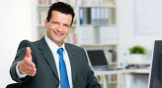 For taking-up and pursuit of a service the follwoing specific service-related formalities (authorisations and notifications) must always be obeyed:

To the responsible Point of Single Contact
Technical assistance in connection with nuclear facilities in certain countries; application for a license

This formality description is currently being revised.
The following authorisations and notifications may be required:
Formalities relating to the employment of workers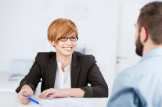 If you would like to hire an employee you need to proceed with the following steps. These formalities CANNOT be processed through the Point of Single Contact.
If the employment is terminated you also have to inform the authorities where the employee has been registered.
When posting employees to Germany, the Employee Posting Act must be observed.
Characteristics and key concepts of the service
This service includes:
Application of physical laws and design principles to the design of machinery, materials, instruments, structures, processes, and systems, and consulting activities for:

Design of machinery, industrial processes and plants, with a view to physical and technical functionality
Design of projects for electrical engineering and electronics, mining, process engineering, mechanical engineering, manufacturing organization, system development, safety engineering, air-conditioning technology, refrigeration technology, sanitary and environmental engineering, acoustics, etc.
Keywords
Arbeitsschutztechnische Fachplanung durch Ingenieurbüros
Ausarbeiten von Spezifikationen im Namen der Bauherrn für die Errichtung industrieller Verarbeitungs- und Produktionsanlagen
Baustatische Fachplanung (Tragwerksplanung) durch Ingenieurbüros
Beratung in Technik durch Ingenieurbüros
Beratung über Qualitätssicherung durch Ingenieurbüros für technische Fachplanung
Berechnung von Bauaufmaßen
Bergbautechnische Fachplanung durch Ingenieurbüros
Brandschutztechnische Fachplanung durch Ingenieurbüros
Büros für Industrie-Design
Büros für Ingenieurdesign
CAD computergesteuertes Zeichen (Industrie-Design)
Design-Büros (Büros für Industrie-Design)
Design-Büros (Büros für Ingenieurdesign)
Elektrotechnische Fachplanung durch Ingenieurbüros
Energieeinsparverordnung
Energieversorgungstechnische Fachplanung durch Ingenieurbüros
Engineering (Ingenieurbüros für technische Fachplanung)
Entwicklung von Fahrzeuginnenausstattungen (technische Fachplanung)
Entwicklung von Prototypen
Erd- und Grundbauplanung durch Ingenieurbüros für technische Fachplanung
Fachplanung durch Ingenieurbüros, technische
Fernmeldetechnische Fachplanung durch Ingenieurbüros
Geologietechnische Fachplanung durch Ingenieurbüros
Grundbauplanung durch Ingenieurbüros für technische Fachplanung
Halbleitertechnologie (technische Fachplanung)
Hardware-Konstruktion durch Ingenieurbüros
Heizungstechnische Fachplanung durch Ingenieurbüros
Industrieanlagenentwurf durch Büros für Industrie-Design
Ingenieurbüros für technische Fachplanung
Ingenieurleistungen (Ingenieurbüros für technische Fachplanung)
Kältetechnik (technische Fachplanung)
Klimatechnische Fachplanung durch Ingenieurbüros
Konstruktionsbüro für technische Fachplanung
Landwirtschaftliche Planung durch Ingenieurbüros für technische Fachplanung
Lüftungstechnische Fachplanung durch Ingenieurbüros
Maschinenbautechnische Fachplanung durch Ingenieurbüros
Maschinenentwurf durch Büros für Industrie-Design
Mobilfunk Consulting (technische Fachplanung)
Patentingenieurbüros
Planung und Dimensionierung von Erdwärmeanlagen
Planung von Energiewandlungssystemen
Planung von Windkraftanlagen
Planungsbüro für technische Fachplanung
Projektierung von Elektroanlagen durch Ingenieurbüros für technische Fachplanung
Raketentechnische Fachplanung durch Ingenieurbüros
Raumfahrttechnische Fachplanung durch Ingenieurbüros
Sanitärtechnische Fachplanung durch Ingenieurbüros
Schiffbautechnische Fachplanung durch Ingenieurbüros
Sicherheitstechnische Fachplanung durch Ingenieurbüros
Solartechnische Fachplanung
Steuerkontrollräume für Kraftwerke, Planung (Ingenieurbüro)
Technische Beratung durch Ingenieurbüros für technische Fachplanung
Technische Zeichner
Technischer Grafiker (Büros für Industrie-Design)
Telekommunikationstechnik (technische Fachplanung)
Tragwerksplanung (baustatische Fachplanung durch Ingenieurbüros)
Umweltschutztechnische Fachplanung durch Ingenieurbüros
Zeichnungsbüro