Engineering activities for projects in specific technical fields and engineering design (e.g. in construction) (71.12.2.00)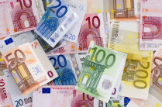 Charges for this service
Here you can find an overview of the important charges applicable in Bavaria.
If you select a location (see "Your selection - location"), you will find locally valid charges if available.
More information about charges may be available on the internet site of the responsible public authority.
Formalities according to the Services Directive

To the responsible Point of Single Contact
Points of Single Contact may ask for fees and disbursements for their service.
190 Euro - registration in the list of consulting engineers
114 Euro - as far as voluntary membership already exists
70 Euro - as far as already registered in another chamber in Germany or deletion there within the last year due to moving away
Corporations: 600 Euro

Partnership companies: 350 Euro
Members of the Bavarian Chamber of Civil Engineers: 160 EUR

Non-members: 288 EUR
Technical assistance in connection with nuclear facilities in certain countries; application for a license

This formality description is currently being revised.
25 to 100 EUR according to the Schedule of Costs (5.III.5/2.) to the Cost Act
300.00 to 800.00 Euro according to the Schedule of Costs to the Costs Act (Tariff No. 5.IV.4.)
for members of the Bayerische Ingenieurekammer-Bau: 260 Euro

for non-members: 468 Euro
for members of the Bayerische Ingenieurekammer-Bau: 260 Euro

for non-members: 468 Euro
Costs, Bavaria-wide
for members of the Bavarian Chamber of Civil Engineers: 260 Euro

for non-members: 468 Euro
Cost range: 500 to 10,000 euros
Architects: 120 Euro
Engineers: 200 euros for members of the Bavarian Chamber of Civil Engineers; 360 euros for non-members
Formalities relating to the place of business
Personal formalities
Permanent residence certificate: 10.00 euros

Residence card or permanent residence card (persons up to the age of 24): 22.80 euros

Residence card or permanent residence card (persons after the age of 24): 37,00 Euro
Fees, Bavaria-wide
Fees, locally limited