Engineering activities for projects in specific technical fields and engineering design (e.g. in construction) (71.12.2.00)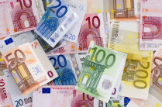 Charges for this service
Here you can find an overview of the important charges applicable in Bavaria.
If you select a location (see "Your selection - location"), you will find locally valid charges if available.
More information about charges may be available on the internet site of the responsible public authority.
Formalities according to the Services Directive
Entry in the register of external consulting engineers: 70 Euro
Technical assistance in connection with nuclear facilities in certain countries; application for a license

This formality description is currently being revised.
300.00 to 800.00 Euro according to the Schedule of Costs to the Costs Act (Tariff No. 5.IV.4.)
Cost range: 500 to 10,000 euros
Architects: 120 EUR
Engineers: 200 EUR for members of the Bayerische Ingenieurekammer-Bau; 360 EURo for non-members
Fees, Bavaria-wide
Fees, locally limited