Veterinary practice activities (75.00.1.00)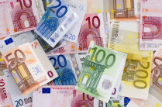 Charges for this service
Here you can find an overview of the important charges applicable in Bavaria.
If you select a location (see "Your selection - location"), you will find locally valid charges if available.
More information about charges may be available on the internet site of the responsible public authority.
Formalities according to the Services Directive

To the responsible Point of Single Contact
Other service-related formalities
A fee of 200 EUR for training in Germany or 250 to 500 EUR for training in another EU member state must be paid for the license to practice medicine.
The costs depend on the period of validity. There is a fee of €100 per half year or part thereof.
Formalities relating to the place of business
Formalities relating to the employment of workers
Personal formalities
Permanent residence certificate: 10,00 Euro

Residence card or permanent residence card (persons up to the age of 24): 22,80 Euro

Residence card or permanent residence card (persons after the age of 24): 37,00 Euro
Fees, Bavaria-wide
Fees, locally limited