Positioning of music boxes (jukeboxes) by the operator (96.09.0.02)
If you select a location, the contact details of the responsible Point of Single Contact and the responsible authority as well as locally valid information will be displayed.
The following formalities are performed by responsible authorities and can also be handled via the Point of Single Contact if necessary. Please specify the location via Change selection. If you choose "To the responsible Point of Single Contact for ..." (if available), the contact details of the responsible Point of Single Contact are displayed. The contact details of the competent authority/-ies are displayed after choosing the formality.
Other service-related formalities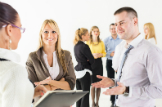 For taking-up and pursuit of a service the following service-related formalities, which CANNOT be processed through the Point of Single Contact, must be obeyed:
Das Abspielen urheberrechtlich geschützter Musikwerke durch Musikautomaten in Gaststätten ist eine ausschließlich dem Urheber vorbehaltene öffentliche Wiedergabe. Dieses Recht der Urheber wird von der GEMA wahrgenommen. Rechtliche Voraussetzung des Betreibens eines Musikautomaten in einer Gaststätte ist deshalb der Abschluss eines Lizenzierungsvertrages mit der GEMA. Da der einschlägige Tarif der GEMA von verschiedenen Kriterien, u. a. von Art und Größe des gastronomischen Betriebs, abhängt, ist der GEMA für jeden einzelnen Standort, an dem ein Automat betrieben werden soll, ein ausgefüllter Fragebogen zu übermitteln, der auf der Homepage der GEMA abgerufen werden kann. Dass die Lizenzierung durch den Automatenaufsteller herbeigeführt wird, ist rechtlich nicht zwingend; möglich ist auch eine Anmeldung durch den Inhaber des gastronomischen Betriebs. Allerdings ist der Automatenaufsteller zumindest neben dem Gastwirt (Mit-)Veranstalter der öffentlichen Wiedergabe. Für den Fall, dass keinerlei Lizenzierung erfolgt, ist also zumindest auch der Automatenaufsteller zivilrechtlich und strafrechtlich verantwortlich. Es empfiehlt sich also für den Musikautomatenaufsteller, eine Lizenzierung durch die GEMA herbeizuführen.
Formalities relating to the employment of workers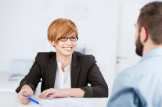 If you would like to hire an employee you need to proceed with the following steps. These formalities CANNOT be processed through the Point of Single Contact.
If the employment is terminated you also have to inform the authorities where the employee has been registered.
When posting employees to Germany, the Employee Posting Act must be observed. This law obliges both employers based in Germany and employers based abroad who employ workers in Germany to comply with statutory and, in certain sectors, collectively agreed working conditions. In addition, employers are subject to further obligations.
Characteristics and key concepts of the service
Keywords
Aufstellen von Musikautomaten durch den Betreiber