Communication training, sales training (85.59.9.06)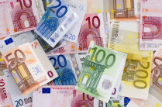 Charges for this service
Here you can find an overview of the important charges applicable in Bavaria.
If you select a location (see "Your selection - location"), you will find locally valid charges if available.
More information about charges may be available on the internet site of the responsible public authority.
Formalities according to the Services Directive
25 to 100 EUR according to the Schedule of Costs (5.III.5/2.) to the Cost Act
Other service-related formalities
Fees are payable for the administrative activities of the Central Office in accordance with the Fee Act for the State of North Rhine-Westphalia.

As a rule, the admission fee amounts to 150% of the sales price of the approved distance learning course according to the currently valid fee schedule. If the final approval of the distance learning course is preceded by a provisional approval, this fee increases to 200% of the sales price.

The minimum fee for approval is 1050.00 EUR.

For distance learning courses with a low sales price (less than 250 EUR), reduced admission fees are payable.
Formalities relating to the place of business
Formalities relating to the employment of workers
Personal formalities
Issue: 75 EUR
Extension: 25 EUR
Extension of a Schengen visa on federal territory beyond 90 days as a national visa: 60 EUR
Fees, Bavaria-wide
Fees, locally limited