Repair of machinery (33.12.0.00)
If you select a location, the contact details of the responsible Point of Single Contact and the responsible authority as well as locally valid information will be displayed.
The following formalities are performed by responsible authorities and can also be handled via the Point of Single Contact if necessary. Please specify the location via Change selection. If you choose "To the responsible Point of Single Contact for ..." (if available), the contact details of the responsible Point of Single Contact are displayed. The contact details of the competent authority/-ies are displayed after choosing the formality.
Formalities according to the Services Directive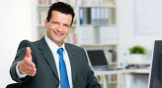 For taking-up and pursuit of a service the follwoing specific service-related formalities (authorisations and notifications) must always be obeyed:

To the responsible Point of Single Contact
Your venture may be liable to a permit under trade law or a notification. To allow the Chamber of Crafts and Skilled Trades to decide whether or not your venture requires an application for registration in the Register of Craftsmen and/or merely a notification, please start by completing the information sheet on the circumstances of your enterprise (see "Forms"). The competent Chamber of Crafts and Skilled Trades will contact you after investigating the information provided.
The following authorisations and notifications may be required:
Formalities relating to the employment of workers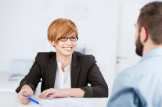 If you would like to hire an employee you need to proceed with the following steps. These formalities CANNOT be processed through the Point of Single Contact.
If the employment is terminated you also have to inform the authorities where the employee has been registered.
When posting employees to Germany, the Employee Posting Act must be observed.
Characteristics and key concepts of the service
This service includes the repair and maintenance of commercially used machinery and equipment, such as e.g. the honing and installation of blades or saw blades of commercial or industrial machinery, or the rendering of welding works; the repair of agricultural equipment and other heavy and industrial equipment and gear (e.g. forklifts and other handling equipment, machine tools, commercially used refrigerators, construction equipment, mining equipment), including machinery and equipment classified under Section 28 of this classification.
This service includes:
Repair and maintenance of power machines
Repair and maintenance of pumps, compressors, and similar equipment
Repair and maintenance of hydraulic and pneumatic components and systems
Repair and maintenance of valves
Repair and maintenance of bearings, gears & transmissions, gearwheels, and driving elements (actuators)
Repair and maintenance of industrial furnaces
Repair and maintenance of lifting and handling equipment
Repair and maintenance of commercial refrigeration systems and air purification systems
Repair and maintenance of general-purpose machinery (except for domestic use)
Repair and maintenance of hand-held power-driven tools
Repair and maintenance of machine tools and accessories for cutting and non-cutting metalworking
Repair and maintenance of other machine tools
Repair and maintenance of agricultural and forestry tractors
Repair and maintenance of agricultural and forestry machinery
Repair and maintenance of metal production machinery, rolling mill equipment, and casting machines
Repair and maintenance of mining machinery, construction equipment, and machinery for use in oil and gas fields
Repair and maintenance of machinery for food, animal feed, and beverage production, and for tobacco processing
Repair and maintenance of machinery for textile and apparel manufacturing, and for leather processing
Repair and maintenance of machinery for paper production and processing
Repair and maintenance of machinery for the treatment or processing of rubber or plastics
Repair and maintenance of machinery for other economic activities classified under Section 28 of this classification
Repair and maintenance of weighing instruments
Repair and maintenance of vending machines
Repair and maintenance of cash registers
Repair and maintenance of photocopiers
Repair and maintenance of electronic and other calculating machines
Repair and maintenance of typewriters
Keywords
Allgemein-Mechanikerin
Chirurgiemechaniker
Dreherin
Feinmechanikerin
Feinwerkmechanikerin
Großküchengeräte, Reparatur
Herstellung von Schubkarren u.Ä.
Informationstechniker (Instandhaltung und Reparatur v. Büromaschinen)
Instandhaltung und Reparatur von Ackerschleppern
Instandhaltung und Reparatur von handgeführten Elektrowerkzeugen
Kälteanlagenbauerin
Kraftfahrzeugelektrikerin
Kraftfahrzeugmechanikerin
Kraftfahrzeugtechnikerin
Landmaschinenmechanikerin
Landmaschinen-Reparaturwerkstätte
Maschinenbauerin
Mechanische Werkstätte (allgemeine mechanische Reparaturarbeiten an Maschinen)
Messerschleiferei
Messerschmiedin
Metallsägen-Schärfer
Metallsägenschärferin
Metallschleiferei (Reparatur)
Mühlenbauerin
Reparatur und Instandhaltung von Fernseh- und Hörfunksendegeräten, Vermittlungseinrichtungen u.ä. kommerziellen Geräten
Reparatur und Instandhaltung von Karussells, Wippen, Schießständen und anderen Geräten und Ausrüstungen für das Schaustellergewerbe
Reparatur und Instandhaltung von Off-Road-Muldenkippern
Reparatur von Ackerschleppern
Reparatur von Baumaschinen
Reparatur von Büromaschinen
Reparatur von Diktiergeräten
Reparatur von Forstmaschinen
Reparatur von Kopiergeräten
Reparatur von land- und forstwirtschaftlichen Maschinen
Reparatur von Landmaschinen
Reparaturschmieden
Reparaturwerkstätte für Landmaschinen
Schärfen und Schleifen von Messern, Scheren
Scherenschleiferei
Schmieden (Reparaturschmieden)
Schneidwerkzeugmechanikerin
Wartung / Reparatur von Faultürmen und Kläranlagen
Wartung und Service von Büromaschinen
Werkzeugmacherin
Werkzeugschärfdienst
Werkzeugschleiferei (Schleifen von Werkzeugen)