Printing activities not elsewhere classified (18.12.0.00)
If you select a location, the contact details of the responsible Point of Single Contact and the responsible authority as well as locally valid information will be displayed.
The following formalities are performed by responsible authorities and can also be handled via the Point of Single Contact if necessary. Please specify the location via Change selection. If you choose "To the responsible Point of Single Contact for ..." (if available), the contact details of the responsible Point of Single Contact are displayed. The contact details of the competent authority/-ies are displayed after choosing the formality.
Formalities according to the Services Directive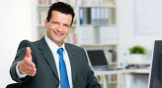 For taking-up and pursuit of a service the follwoing specific service-related formalities (authorisations and notifications) must always be obeyed:
Your venture may be liable to a permit under trade law or a notification. To allow the Chamber of Crafts and Skilled Trades to decide whether or not your venture requires an application for registration in the Register of Craftsmen and/or merely a notification, please start by completing the information sheet on the circumstances of your enterprise (see "Forms"). The competent Chamber of Crafts and Skilled Trades will contact you after investigating the information provided.

If you want to start a standing trade, you must report this. You must also report the start of operation of a branch office or a dependent branch office, as well as the relocation of the business.
Formalities relating to the employment of workers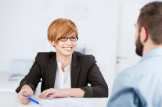 If you would like to hire an employee you need to proceed with the following steps. These formalities CANNOT be processed through the Point of Single Contact.
If the employment is terminated you also have to inform the authorities where the employee has been registered.
When posting employees to Germany, the Employee Posting Act must be observed. This law obliges both employers based in Germany and employers based abroad who employ workers in Germany to comply with statutory and, in certain sectors, collectively agreed working conditions. In addition, employers are subject to further obligations.
Tax related formalities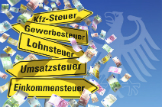 For taking-up and pursuit of a service please also consider the following tax related formalities which CANNOT be processed through the Point of Single Contact:
For service providers operating across borders without a branch in Germany, there are various special jurisdictions and special regulations depending on the tax liability, activity or type of tax.
Personal formalities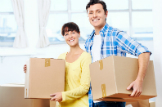 We would also like to inform you about the following personal formalities which CANNOT be processed through the Point of Single Contact:
The Federal Employment Agency conducts admission procedures for the posting and employment of foreign workers from the states of Turkey, Serbia, Bosnia-Herzegovina and Macedonia within the framework of work contracts in the Federal Republic of Germany.
Characteristics and key concepts of the service
This service includes:
Printing of newspapers and other periodicals published less than four (4) times per week
Printing of books and booklets, sheet music and music scores, cards, atlases, posters, catalogs, brochures and other printed advertising matter, postage stamps, revenue stamps, security bonds, chip cards, albums, diaries, calendars, forms and other business stationery, printed matter for private customers, and other printed matter printed on letter presses, offset printing, rotogravure, flexoprinting, screen printing machines and by other printing machines, copy or mimeograph machines, computer printers, embossing machines, including high-speed printing
Printing on textiles, plastics, glass, metal, wood, and ceramics
The printed objects are normally copyright-protected.
Printing of labels, including self-adhesive labels, and tags (by lithography, gravure printing, flexoprinting, or other printing techniques)
Keywords
Abreißkalender, Druck
Abziehbilder, Druck
Adressbücher, Druck
Alben, Druck
Amtsblätter, Druck
Ansichtskarten, Druck
Atlanten, Druck
Autoschriftzüge (Folienbeschichtungen), Anfertigung
Banknoten, Druck
Bedrucken von Metall
Bedrucken von Textilien
Beschriftung von Kranzschleifen
Bilder, Druck
Bilderbücher, Druck
Branchenfernsprechbücher, Druck
Branchenverzeichnisse, Druck
Briefmarken, Druck
Broschüren, Druck
Buchdruck
Buchdruckerei
Buchdruckerin
Bücher, Druck
Desktop-Publishing (Druckerei)
Digitaldruck
Digitalfotos von CD's oder Speichermedien von Digitalkameras, H.
Druckerei
Druckerin
Eintrittskarten, Druck
Endlosformulare, Druck
Enzyklopädien, Druck
Fachadressbücher, Druck
Fachbroschüren, Druck
Fachbücher, Druck
Fahrkarten, Druck
Fahrpläne, Druck
Fahrplanhefte, Druck
Familiendrucksachen, Druck
Fernsprechbücher, Druck
Folienbeschriftung, Druck (Folientechnik)
Formulare, Druck
Fotodruck
Fotografien, Druck
Gesangbücher, Druck
Geschäftsdrucksachen, Druck
Glückwunschkarten, H.
Grußkarten, Druck
Hochdruck
Illustrierte Zeitschriften, Druck
Karten, Druck
Kartografische Erzeugnisse, Druck
Kataloge, Druck
Kinderbücher, Druck
Kranzschleifendruckerei
Kreditkarten, H.
Kundenkarten, Druck
Kundenzeitschriften, Druck
Kunstblätter, Druck
Kunstbücher, Druck
Kursbücher, Druck
Landkarten, Druck
Laserdruckerei
Lehrbücher, Druck
Lexika, Druck
Liederbücher, Druck
Lithographien, H.
Magazine, Druck
Mitteilungsblätter, amtliche, Druck
Modezeitschriften, Druck
Musikalien, Druck
Noten, Druck
Notenbücher, Druck
Offsetdruck
Partituren, Druck
Plakate, Druck
Poster, Druck
Postkarten, illustrierte, Druck
Postwertzeichen, Druck
Programmzeitschriften, Druck
Prospekte, Druck
Rätselhefte, Druck
Rätselzeitschriften, Druck
Registerbücher, Druck
Reiseprospekte und -kataloge, Druck
Romanhefte, Druck
Sachbücher, Druck
Schießscheiben, Druck
Schnittmuster, Druck
Schriftsetzerin
Seekarten, Druck
Siebdruckerei
Siebdruckerin
Sportzeitschriften, Druck
Steindrucker
Steindrucker (H. v. Druckerzeugnissen im Flachdruckverfahren)
Steuermarken, Druck
Tagebücher, Druck
Tampondruckerei (Tampondruck)
Telefaxbücher, Druck
Telefonbücher, Druck
Typografie (Druckerei)
Unterhaltende Zeitschriften, Druck
Verkaufskataloge, Druck
Verkehrswertmarken, Druck
Versandhauskataloge, Druck
Visitenkarten, Druck
Werbeaufkleber, Druck
Werbedruckschriften, Druck
Werbeplakate, Druck
Wertpapiere, Druck
Wissenschaftliche Bücher und Zeitschriften, Druck
Wörterbücher, Druck
Zeitschriften, Druck