Manufacture of other electrical equipment and appliances not elsewhere classified (27.90.0.00)
If you select a location, the contact details of the responsible Point of Single Contact and the responsible authority as well as locally valid information will be displayed.
The following formalities are performed by responsible authorities and can also be handled via the Point of Single Contact if necessary. Please specify the location via Change selection. If you choose "To the responsible Point of Single Contact for ..." (if available), the contact details of the responsible Point of Single Contact are displayed. The contact details of the competent authority/-ies are displayed after choosing the formality.
Formalities according to the Services Directive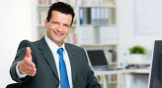 For taking-up and pursuit of a service the follwoing specific service-related formalities (authorisations and notifications) must always be obeyed:
Your venture may be liable to a permit under trade law or a notification. To allow the Chamber of Crafts and Skilled Trades to decide whether or not your venture requires an application for registration in the Register of Craftsmen and/or merely a notification, please start by completing the information sheet on the circumstances of your enterprise (see "Forms"). The competent Chamber of Crafts and Skilled Trades will contact you after investigating the information provided.

If you want to start a standing trade, you must report this. You must also report the start of operation of a branch office or a dependent branch office, as well as the relocation of the business.
Formalities relating to the employment of workers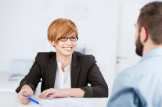 If you would like to hire an employee you need to proceed with the following steps. These formalities CANNOT be processed through the Point of Single Contact.
If the employment is terminated you also have to inform the authorities where the employee has been registered.
When posting employees to Germany, the Employee Posting Act must be observed. This law obliges both employers based in Germany and employers based abroad who employ workers in Germany to comply with statutory and, in certain sectors, collectively agreed working conditions. In addition, employers are subject to further obligations.
Tax related formalities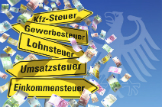 For taking-up and pursuit of a service please also consider the following tax related formalities which CANNOT be processed through the Point of Single Contact:
For service providers operating across borders without a branch in Germany, there are various special jurisdictions and special regulations depending on the tax liability, activity or type of tax.
Personal formalities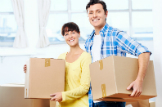 We would also like to inform you about the following personal formalities which CANNOT be processed through the Point of Single Contact:
The Federal Employment Agency conducts admission procedures for the posting and employment of foreign workers from the states of Turkey, Serbia, Bosnia-Herzegovina and Macedonia within the framework of work contracts in the Federal Republic of Germany.
Characteristics and key concepts of the service
This service includes the manufacture of a variety of different electrical appliances and apparatuses other than motors, generators, batteries and rechargeable battery packs, electrical wiring devices, lighting, and household appliances.
This service includes:
Manufacture of battery chargers, transistorized
Manufacture of electrically operated door opening and locking mechanisms
Manufacture of electrical doorbells
Manufacture of klaxons
Manufacture of extension cables from purchased (bought-in) insulated wire
Manufacture of ultrasound cleaning devices (except for dental and other laboratories)
Manufacture of semiconductor inverters, rectifiers, fuel cells, regulated and unregulated power supply units
Manufacture of uninterrupted power supplies (UPS)
Manufacture of overvoltage arresters (surge protectors) (except for distribution grid voltages)
Manufacture of device connection cables, extension cables, and other electric wire sets made from insulated wires and connections
Manufacture of carbon and graphite electrodes, contacts, and other products made of carbon and graphite for electrical applications
Manufacture of particle accelerators
Manufacture of electrical capacitors, resistors, and similar components
Manufacture of solenoids for electrical applications
Manufacture of electronic display boards
Manufacture of electrical signs and signposts
Manufacture of electrical traffic signaling, traffic safety, traffic monitoring, and traffic control equipment for railway tracks, roads, inland waterways, parking lots or parking decks, harbor facilities or airports, e.g. traffic lights
Manufacture of electrical insulators and insulating components (other than those made of glass or ceramics), insulating pipes (conduits) and insulating components made of base metals
Manufacture of electrical soldering and welding equipment, including hand-operated soldering irons
Keywords
Alarmanlagen, elektrische , H.
Ampelanlagen (Verkehrssignal- und -sicherungsgeräte), H.
Biometrische Zutrittskontrollsysteme, H.
Daten- und Steuerkabel, H.
Diodengleichrichter, H.
Elektroden (Graphit- und Kohleelektroden), H.
Elektrokohlen, H.
Elektrolysegeräte, H.
Elektrophoresegeräte für die Oberflächenveredlung, H.
Elektrorohre (Isolierrohre), H.
Elektroschweiß- und -lötgeräte, H.
Entfettungsbäder, elektrolytisch, elektrophoretisch, galvanisch arbeitend, H.
Fahrraddynamos, H.
Farbfernsehgeneratoren, H.
Festkondensatoren, H.
Funkenerosionsgeräte (Elektroschweißgeräte zum Metallschweißen), H.
Gasgeneratoren, elektrolytische, H.
Generatoren (Signal- und Tachogeneratoren), H.
Gleichrichterdioden, H.
Glühkathodenröhren, H.
Gongs (elektrische Türgongs), H.
Graphitelektroden, H.
Heizwiderstände (Teile für Maschinen, Apparate und Geräte, z.B. in Form von Stäben und Stangen aus Kohle oder Graphit), H.
Hör- oder Sichtsignaleinrichtungen, elektrische, nicht für Fahrzeuge, H.
Impulsgeneratoren, H.
Infrarotfernbedienungen, H.
Isolierrohre mit Innenisolierung, H.
Isolierteile , H.
Kohlebürsten für Generatoren, Motoren usw., als Stromabnehmer, H.
Kohleelektroden, H.
Kohleerzeugnisse, elektrotechnische, H.
Kupplungen, elektromagnetische, H.
Lackieranlagen (elektrophoretische Tauchlackieranlagen), H.
Läutwerke, H.
Leistungskondensatoren, H.
Leuchtdiodenanzeigen, H.
Leucht-Laufschriftgeräte, H.
Lötmaschinen, -apparate und -geräte, elektrische, H.
Messsender, H.
Metallentfettungs- und -reinigungsbäder, elektrophoretisch, galvanisch arbeitend, H.
Metallsuchgeräte, H.
Minensuchgeräte, H.
Nachhallgeräte, H.
Oszillatoren, Maschinen mit eigener Funktion, H.
Rauchmelder, H.
Schilder- und Lichtreklameherstellerin; Schilderherstellerin
Schweißelektroden (Kohleelektroden), H.
Schweißmaschinen, -apparate und -geräte, elektrische, H.
Schweißtechnik (H. v. elektrischen Schweiß- und Lötgeräten)
Sichtsignaleinrichtungen, elektrische, nicht für Fahrzeuge, H.
Signalgeber, H.
Stabelektroden (Kohleelektroden), H.
Stellwiderstände, H.
Tachogeneratoren, H.
Tonmisch-, -schnitt- und -effektgeräte, H.
Türzutrittssysteme, biometrisch, H.
Überspannungsableiter, H.
Ultraschallfernbedienungen
Ultraschall-Schwinggeräte , H.
Ultraviolett-Bestrahlungsgeräte für technische Zwecke, H.
Verkehrsampeln für Straßenfahrzeuge und Fußgänger, H.
Viehbetäubungsanlagen, elektrische, H.
Wasserstoffgeneratoren, elektrolytische, H.
Widerstände, H.
Zentrierungen, Teile für elektrische Widerstände, H.
Zugortungssysteme, H.
Zutrittskontrollsysteme, biometrisch, H.