Manufacture of other parts and accessories for motor vehicles (29.32.0.00)
If you select a location, the contact details of the responsible Point of Single Contact and the responsible authority as well as locally valid information will be displayed.
The following formalities are performed by responsible authorities and can also be handled via the Point of Single Contact if necessary. Please specify the location via Change selection. If you choose "To the responsible Point of Single Contact for ..." (if available), the contact details of the responsible Point of Single Contact are displayed. The contact details of the competent authority/-ies are displayed after choosing the formality.
Formalities according to the Services Directive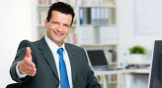 For taking-up and pursuit of a service the follwoing specific service-related formalities (authorisations and notifications) must always be obeyed:

To the responsible Point of Single Contact
Your venture may be liable to a permit under trade law or a notification. To allow the Chamber of Crafts and Skilled Trades to decide whether or not your venture requires an application for registration in the Register of Craftsmen and/or merely a notification, please start by completing the information sheet on the circumstances of your enterprise (see "Forms"). The competent Chamber of Crafts and Skilled Trades will contact you after investigating the information provided.

If blasting with explosive substances is to be carried out, this must be reported to the locally responsible trade supervisory office or mining office.
The following authorisations and notifications may be required:
Exemption from the requirement of technical or craft training.

Persons who install, inspect for leaks, maintain, repair, decommission equipment containing fluorinated greenhouse gases or recover the gases require a certificate of competence to perform their activities.

Companies that perform activities on stationary refrigeration and air conditioning systems, as well as heat pumps and fire protection systems, require certification.
Formalities relating to the employment of workers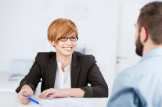 If you would like to hire an employee you need to proceed with the following steps. These formalities CANNOT be processed through the Point of Single Contact.
If the employment is terminated you also have to inform the authorities where the employee has been registered.
When posting employees to Germany, the Employee Posting Act must be observed.
Characteristics and key concepts of the service
This service includes:
Manufacture of various different parts and accessories for motor vehicles:

Brakes, transmissions, axles, wheels, shock absorbers, radiators, mufflers, exhaust pipes, catalytic converters, couplings, steering wheels, steering columns, and steering gears

Manufacture of parts and accessories for motor-vehicle bodies:

Safety belts, airbags, doors, bumpers

Manufacture of seats for motor vehicles
Keywords
Abschleppstangen für Kraftwagen, H.
Achsen für Kraftwagen, H.
Achsgetriebe für Kraftwagen, H.
Airbags für Kraftfahrzeuge, H.
Airbags für Kraftwagen
Aluminiumfelgen (für Kraftwagen), H.
Anhängerkupplungen für Kraftfahrzeuge, H.
Auspuffanlagen für Kraftwagen, H.
Auspuffrohre und -töpfe für Kraftwagen, H.
Auspufftöpfe für Kraftwagen, H.
Autokühler, H.
Autoräder, H.
Autositze, H.
Autotüren, H.
Betätigungshebel und -pedale für Kraftwagen, H.
Bremsen für Kraftwagen, H.
Bremsleitungen, H.
Cabriodächer aus textilem Material, H.
Dachgepäckträger für Kraftwagen, H.
Drehstabfedern für Kraftwagen, H.
Druckluftbremsen für Kraftwagen, H.
Fahrzeugsitze für Kraftfahrzeuge, H.
Fahrzeugteile und Fahrzeugzubehör für Kraftwagen, H.
Federn für Kraftwagen, H.
Felgen für Kraftwagen, H.
Gepäckträger für Kraftwagen, H.
Getriebe für Kraftwagen, H.
Hardtops für Cabrios, H.
Heizungen für Kraftwagen, H.
Hydrauliksitze für Kraftfahrzeuge, H.
Karosserie- und Fahrzeugbauerin
Kinderautositze für Kraftwagen, H.
Kindersicherheitssitze für Kraftwagen, H.
Klimaanlagen für Kraftwagen, vom eigenen Motor betrieben, H.
Kraftstofftanks für Kraftwagen, H.
Kraftwagenräder, H.
Kühler für Kraftwagen, H.
Kupplungen für Kraftwagen, H.
Lenkgetriebe für Kraftwagen, H.
Lenkradbezüge für Kraftfahrzeuge, H.
Lenkräder für Kraftwagen, H.
Lenksäulen für Kraftwagen, H.
Naben für Kraftwagen, H.
Pedale für Kraftwagen, H.
Räder für Kraftwagen, H.
Radkappen, H.
Rückstrahler für Kraftwagen, H.
Schalldämpfer für Kraftwagen, H.
Schiebedächer für Kraftwagen, H.
Schreinereien (H.v. Sitzmöbeln für Kraftfahrzeuge)
Sicherheitsgurte für Kraftwagen, H.
Sitzmöbel für Kraftfahrzeuge , H.
Stabilisatoren für Kraftwagen, H.
Stellmacherin; Karosseriebauerin
Stoßdämpfer für Kraftwagen, H.
Stoßstangen, H.
Torsionsfedern für Kraftwagen, H.
Türen für Kraftwagen, H.
Verdecke für Kraftwagen, H.
Wagnerin
Windabweiser für Kfz-Schiebedächer, H.
Zusammenbau von Bausätzen und Einbau von Baugruppen und Bausätzen für Kraftwagen innerhalb des Herstellungsverfahrens