Manufacture of other parts and accessories for motor vehicles (29.32.0.00)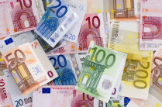 Charges for this service
Here you can find an overview of the important charges applicable in Bavaria.
If you select a location (see "Your selection - location"), you will find locally valid charges if available.
More information about charges may be available on the internet site of the responsible public authority.
Formalities according to the Services Directive

To the responsible Point of Single Contact
Point of Single Contact

This formality description is currently being revised.
Bitte die jeweilige Stelle (Handwerkskammer, Industrie- und Handelskammer soweit sie von der zuständigen Handwerkskammer zur Abnahme von Prüfungen ermächtigt wurden, Handwerksinnung sowie vom Bayerischen Landesamt für Umwelt anerkannte Stellen) direkt kontaktieren.
Nach Bayerischem Kostengesetz liegen die Kosten derzeit zwischen 125 € und 1.500 € je nach Größe des Betriebes, Anzahl der Personalzertifikate und Aufwand zur Prüfung der Unterlagen und Erstellung der Bescheinigung.
Fees, Bavaria-wide
Fees, locally limited