Consumer insolvency counseling/advisory; insolvency consulting unit (69.10.9.07)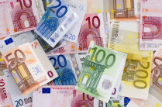 Charges for this service
Here you can find an overview of the important charges applicable in Bavaria.
If you select a location (see "Your selection - location"), you will find locally valid charges if available.
More information about charges may be available on the internet site of the responsible public authority.
Formalities according to the Services Directive

To the responsible Point of Single Contact
Point of Single Contact

This formality description is currently being revised.
Für das Genehmigungsverfahren erhebt die Bezirksregierung Gebühren entsprechend dem zeitlichen Prüfungsaufwand.
Die Kostenentscheidung beruht auf Art. 1, 2, 6 Abs.1 Satz 1 des Kostengesetzes (KG; BayRS 2013-1-1-F) i.V.m. Tarif-Nr. 7.VI.10/Insolvenzberatung des Kostenverzeichnisses (KVz; BayRS 2013-1-2-F).

Die Kosten betragen zwischen 25,00 € und 500,00 €, sofern es sich um Stellen handelt, die keinem Spitzenverband der freien Wohlfahrtspflege angehören. 
Keine Kosten werden für Stellen gemeinnütziger Träger erhoben, die einem Spitzenverband der freien Wohlfahrtspflege angeschlossen sind.
Fees, Bavaria-wide
Fees, locally limited