Manufacture of other pumps and compressors not elsewhere classified (28.13.0.00)
If you select a location, the contact details of the responsible Point of Single Contact and the responsible authority as well as locally valid information will be displayed.
The following formalities are performed by responsible authorities and can also be handled via the Point of Single Contact if necessary. Please specify the location via Change selection. If you choose "To the responsible Point of Single Contact for ..." (if available), the contact details of the responsible Point of Single Contact are displayed. The contact details of the competent authority/-ies are displayed after choosing the formality.
Formalities according to the Services Directive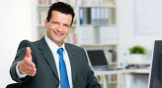 For taking-up and pursuit of a service the follwoing specific service-related formalities (authorisations and notifications) must always be obeyed:

To the responsible Point of Single Contact
Your venture may be liable to a permit under trade law or a notification. To allow the Chamber of Crafts and Skilled Trades to decide whether or not your venture requires an application for registration in the Register of Craftsmen and/or merely a notification, please start by completing the information sheet on the circumstances of your enterprise (see "Forms"). The competent Chamber of Crafts and Skilled Trades will contact you after investigating the information provided.
Formalities relating to the employment of workers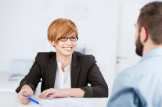 If you would like to hire an employee you need to proceed with the following steps. These formalities CANNOT be processed through the Point of Single Contact.
If the employment is terminated you also have to inform the authorities where the employee has been registered.
When posting employees to Germany, the Employee Posting Act must be observed.
Characteristics and key concepts of the service
This service includes:
Manufacture of air and vacuum pumps, air and other gas compressors
Manufacture of pumps for fluids, whether with measuring instruments or not
Manufacture of pumps for mounting to combustion piston engines: oil, water, and fuel pumps for motor vehicles
Manufacture of hand pumps
Keywords
Allgemein-Mechanikerin
Ausgabepumpen für Kraftstoffe, H.
Axialkolbenpumpen, H.
Benzinpumpen, H.
Betonpumpen, H.
Brennstoffpumpen, H.
Dampfkraftmaschinen, H.
Dosierpumpen, H.
Dreherin
Einspritzpumpen für Kraftfahrzeuge, nichthydraulische H.
Exzenterschneckenpumpen, H.
Feinmechanikerin
Feinwerkmechanikerin
Fettschmierpumpen , H.
Feuerlöschpumpen , H.
Flügelzellenpumpen, H.
Flüssigkeitspumpen, H.
Gaskompressoren, H.
Handpumpen, H.
Heizungsumwälzpumpen, H.
Kältekompressoren, H.
Kanalradpumpen, H.
Kompressoren, H.
Kraftstoffpumpen, H.
Kreiselpumpen, H.
Kühlmittelpumpen, H.
Luftkompressoren, H.
Luftmatratzenpumpen, H.
Luftpumpen, H.
Maschinenbauerin
Mühlenbauerin
Öl- und Fettschmierpumpen , H.
Pumpen , H.
Radialkolben- und Radialkreiselpumpen, H.
Schmierpumpen , H.
Seitenkanalpumpen, H.
Tauchmotorpumpen, H.
Turbokompressoren, H.
Umlaufbeschleuniger für Heizungsanlagen, H.
Umwälzpumpen für Heizungsanlagen, H.
Vakuumpumpen, H.
Verdichter (Pumpen und Kompressoren), H.
Verdrängerpumpen und -kompressoren, H.
Wasserpumpen für Kraftfahrzeuge, H.
Werkzeugmacherin
Windkraftmaschinen, H.
Windkrafträder (Windkraftmaschinen für elektrische Generatoren)
Zahnradpumpen, H.
Zapfsäulenpumpen (Ausgabepumpen für Kraftstoffe), H.