Retail sale of private-brand automotive fuel in specialized stores (independent filling stations) (47.30.2.00)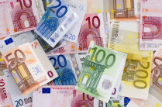 Charges for this service
Here you can find an overview of the important charges applicable in Bavaria.
If you select a location (see "Your selection - location"), you will find locally valid charges if available.
More information about charges may be available on the internet site of the responsible public authority.
Formalities according to the Services Directive

To the responsible Point of Single Contact
Points of Single Contact may ask for fees and disbursements for their service.
EUR 25.00 to EUR 100.00, according the Schedule of Costs (5.III.5/2.) to the Cost Allocation Law
Gaststättenerlaubnis: 100 bis 6.000 Euro gemäß Kostenverzeichnis zum Kostengesetz (Tarif Nr. 5.III.7/1)
Stellvertretungserlaubnis und vorläufige Erlaubnis: 50 bis 600 Euro (Tarif Nr. 5.III.7/4 bzw.5)
vorläufige Stellvertretungserlaubnis: 30 bis 300 Euro (Tarif Nr. 5.III.7/6)
Führungszeugnis und Gewerbezentralregisterauszug je 13 Euro gemäß Justizverwaltungskostenordnung,
Unterrichtung mit Bestätigung (Unterrichtungsnachweis) bei der Industrie- und Handelskammer: 80 Euro.
Other service-related formalities
Gebührenrahmen: 100 - 2.500 Euro
Formalities relating to the place of business
Personal formalities
Daueraufenthaltsbescheinigung: 10,00 Euro

Aufenthaltskarte oder Daueraufenthaltskarte (Personen bis zur Vollendung des 24. Lebensjahres): 22,80 Euro

Aufenthaltskarte oder Daueraufenthaltskarte (Personen nach Vollendung des 24. Lebensjahres): 37,00 Euro
Fees, Bavaria-wide
Fees, locally limited