Bungee jumping events (93.29.0.02)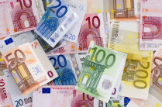 Charges for this service
Here you can find an overview of the important charges applicable in Bavaria.
If you select a location (see "Your selection - location"), you will find locally valid charges if available.
More information about charges may be available on the internet site of the responsible public authority.
Formalities according to the Services Directive
25 to 100 EUR according to the Schedule of Costs (5.III.5/2.) to the Cost Act
Travel Trade Card: 25 to 400 EURO according to the Schedule of Costs to the Costs Act (Tariff No. 5.III.5/23)
Certificate for notification according to § 55c GewO: 12,50 to 50 EURO (Tariff No. 5.III.5/27)
Other service-related formalities
The range of fees for the granting of a permit for a motor sport event is 30 to 1,250 EURO (tariff no. 2.II.1/3 of the schedule of costs); to this must be added any expenses incurred.
Fees, Bavaria-wide
Fees, locally limited