Rodeo events (93.29.0.09)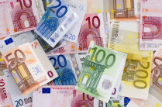 Charges for this service
Here you can find an overview of the important charges applicable in Bavaria.
If you select a location (see "Your selection - location"), you will find locally valid charges if available.
More information about charges may be available on the internet site of the responsible public authority.
Other service-related formalities
Fees: 5 - 25,000 EUR (depending on the individual case) plus expenses
The fee range for granting a permit for a motor sport event is 30 to 1,250 EURO (Tariff No. 2.II.1/3 of the Schedule of Costs); to this must be added any expenses.
Fees, Bavaria-wide
Fees, locally limited