Surveying activities (71.12.3.00)
If you select a location, the contact details of the responsible Point of Single Contact and the responsible authority as well as locally valid information will be displayed.
The following formalities are performed by responsible authorities and can also be handled via the Point of Single Contact if necessary. Please specify the location via Change selection. If you choose "To the responsible Point of Single Contact for ..." (if available), the contact details of the responsible Point of Single Contact are displayed. The contact details of the competent authority/-ies are displayed after choosing the formality.
Formalities according to the Services Directive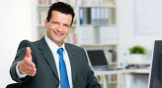 For taking-up and pursuit of a service the follwoing specific service-related formalities (authorisations and notifications) must always be obeyed:

To the responsible Point of Single Contact
The following authorisations and notifications may be required:
Bei dieser Dienstleistung ist zu prüfen, ob eine gewerbliche oder eine selbständige (freiberufliche) Tätigkeit vorliegt. Die Klärung der Freiberuflichkeit kann dabei nur im Wege einer Einzelfallprüfung erfolgen.

Soweit ein Deutscher Mitglied einer deutschen Kammer ist, ist eine vorherige Anzeige für das "erstmalige Tätigwerden" in Deutschland nicht erforderlich.

Only state-approved test centers for measuring instruments for gas, water, heat or electricity may calibrate these measuring instruments.
Formalities relating to the employment of workers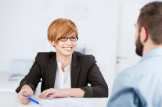 If you would like to hire an employee you need to proceed with the following steps. These formalities CANNOT be processed through the Point of Single Contact.
If the employment is terminated you also have to inform the authorities where the employee has been registered.
When posting employees to Germany, the Employee Posting Act must be observed.
Characteristics and key concepts of the service
This service includes:
Geodetic, geophysical, geological and seismic analysis:

Construction survey, engineering survey, industrial survey
Position and height survey
Preparation of plans, mapping and telemetrics
Hydrological surveys
Underground surveys
Keywords
Feldvermessung
Geodätische Untersuchung
Hydrographische Tätigkeiten
Hydrologische Untersuchung
Kartierung (Vermessung)
Kartographie
Landesvermessung
Landvermessung
Luftbildfotografie für Kartographie
Radiästhetische und geophysikalische Verfahren für die Suche nach Grundwasser
Telemetrie
Vermessung (Vermessungsbüros)
Vermessungsbüros