Wholesale of hides, skins and leather (46.24.0.00)
If you select a location, the contact details of the responsible Point of Single Contact and the responsible authority as well as locally valid information will be displayed.
The following formalities are performed by responsible authorities and can also be handled via the Point of Single Contact if necessary. Please specify the location via Change selection. If you choose "To the responsible Point of Single Contact for ..." (if available), the contact details of the responsible Point of Single Contact are displayed. The contact details of the competent authority/-ies are displayed after choosing the formality.
Formalities relating to the employment of workers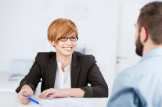 If you would like to hire an employee you need to proceed with the following steps. These formalities CANNOT be processed through the Point of Single Contact.
If the employment is terminated you also have to inform the authorities where the employee has been registered.
When posting employees to Germany, the Employee Posting Act must be observed.
Characteristics and key concepts of the service
This service includes:
Wholesale of raw skins and furs, including fur skins
Wholesale of leather and furs
Keywords
ASA-Leder (Leder für Arbeitsschutzartikel), Gh.
Blankleder und Veredlung, Gh.
Brandsohlleder, Gh.
Feinleder, Gh.
Felle, rohe, Gh.
Fensterleder, Gh.
Flächenleder, Gh.
Futterleder, Gh.
Gewichtsleder, Gh.
Haare (feine Tierhaare von lebenden Zuchtpelztieren), Gh.
Handschuhleder, Gh.
Häute, rohe, Gh.
Hautpergament (Leder), Gh.
Kunstleder, Gh.
Lackleder, Gh.
Leder, Gh.
Lederaustauschstoffe auf Lederbasis, Gh.
Lederfaserstoff, Gh.
Oberleder für Schuhe, zugeschnitten, Gh.
Pelzfelle, rohe, Gh.
Pergamentleder, Gh.
Polsterleder, Gh.
Rahmenleder, Gh.
Rohe Häute und Felle, Gh.
Rohtabak, Gh.
Rossleder und Veredelung, Gh.
Sämischleder, Gh.
Sohlenleder , Gh.
Unterleder, Gh.
Vachettenleder, Gh.
Vollleder, Gh.
Wildleder, Gh.