Veterinary surgeon's services, self-employed; veterinary castration services; examination of biological animal substrata (75.00.9.03)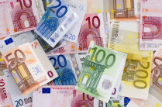 Charges for this service
Here you can find an overview of the important charges applicable in Bavaria.
If you select a location (see "Your selection - location"), you will find locally valid charges if available.
More information about charges may be available on the internet site of the responsible public authority.
Other service-related formalities
Für die Approbation ist eine Gebühr in Höhe von 200 EUR bei einer Ausbildung in Deutschland oder 250 bis 500 EUR bei einer Ausbildung in einem anderen EU-Mitgliedstaat zu bezahlen.
Die Kosten sind abhängig von der Geltungsdauer. Je angefangenes Halbjahr fallen 100 € an Gebühren an.
Formalities relating to the place of business
Personal formalities
Erteilung: 75 Euro

Verlängerung: 25 Euro

Verlängerung eines Schengen-Visums im Bundesgebiet über 90 Tage hinaus als nationales Visum: 60 Euro
Fees, Bavaria-wide
Fees, locally limited