Wholesale of dairy products, eggs and edible oils and fats (46.33.0.00)
If you select a location, the contact details of the responsible Point of Single Contact and the responsible authority as well as locally valid information will be displayed.
The following formalities are performed by responsible authorities and can also be handled via the Point of Single Contact if necessary. Please specify the location via Change selection. If you choose "To the responsible Point of Single Contact for ..." (if available), the contact details of the responsible Point of Single Contact are displayed. The contact details of the competent authority/-ies are displayed after choosing the formality.
Other service-related formalities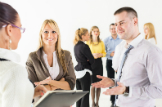 For taking-up and pursuit of a service the following service-related formalities, which CANNOT be processed through the Point of Single Contact, must be obeyed:
Wenn Sie eine gewerbsmäßige Tätigkeit ausüben, an die besondere lebensmittelhygienische Anforderungen gestellt werden, müssen Sie und alle betroffenen Mitarbeiter vor Beginn der Tätigkeit durch das Gesundheitsamt belehrt werden.
Formalities relating to the employment of workers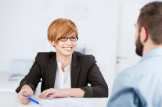 If you would like to hire an employee you need to proceed with the following steps. These formalities CANNOT be processed through the Point of Single Contact.
If the employment is terminated you also have to inform the authorities where the employee has been registered.
When posting employees to Germany, the Employee Posting Act must be observed.
Characteristics and key concepts of the service
This service includes:
Wholesale of milk and dairy products
Wholesale of eggs and egg products
Wholesale of animal or vegetable cooking oils and edible fats
Keywords
Brotaufstriche, als Butterersatz, Gh.
Butter, Gh.
Buttermilch, Gh.
Butterschmalz, Gh.
Casein, Gh.
Dauermilch, Gh.
Eiaustauschstoffe, Gh.
Eier, Gh.
Eier, pulverisiert und rekonstituiert, Gh.
Eieralbumin, Gh.
Eierzeugnisse, Gh.
Eipulver, Gh.
Extraktionstran (Fischtran), Gh.
Fertigpudding, Gh.
Fette (Nahrungsfette), Gh.
Fettwaren (Nahrungsfette), Gh.
Fischöl und -tran, Gh.
Flaschenmilch, sterilisiert, Gh.
Frischkäse, Gh.
Frischmilch, Gh.
Grieben, Gh.
Hartkäse, Gh.
Joghurt, Gh.
Käse, Gh.
Kasein, Gh.
Kochfette, gemischte, Gh.
Kondensmilch, Gh.
Kunstspeisefette, Gh.
Labkasein, Gh.
Leinsamenöl, Gh.
Magermilch, Gh.
Maiskeimöl, Gh.
Maisöl, Gh.
Margarine, Gh.
Milch, Gh.
Milcherzeugnisse , Gh.
Milchmischgetränke, Gh.
Milchpräparate , Gh.
Milchpulver, Gh.
Milchzucker, Gh.
Molke, Gh.
Molkepulver, Gh.
Molkereiprodukte , Gh.
Nahrungsfette , Gh.
Öle für Ernährungszwecke , Gh.
Olivenöl, Gh.
Palmkernöl, Gh.
Pflanzenöle, Gh.
Plattenfette (Nahrungsfette, ohne diätetische), Gh.
Quark, Gh.
Quarkspeisen, Gh.
Rahm, Gh.
Rohleberöl (für Ernährungszwecke), Gh.
Rohmilch, Gh.
Rohöle, pflanzliche (für Ernährungszwecke), Gh.
Sahne, Gh.
Sauermilchkäse, Gh.
Schafsmilch, Gh.
Schlagrahm, Gh.
Schleudertran (Presstran), Gh.
Schmalz, Gh.
Schmelzkäse, Gh.
Schmelzkäsezubereitungen, Gh.
Schnittkäse, Gh.
Sojabohnenöl, Gh.
Sonnenblumenkernöl, Gh.
Speisefette , Gh.
Speiseöle , Gh.
Speisetalg, Gh.
Talg (Speise-), Gh.
Trinkmilch, Gh.
Trockenmilcherzeugnisse, Gh.
Vollmilch, Gh.
Weichkäse, Gh.
Ziegenmilch, Gh.