Measurement (71.20.0.01)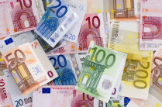 Charges for this service
Here you can find an overview of the important charges applicable in Bavaria.
If you select a location (see "Your selection - location"), you will find locally valid charges if available.
More information about charges may be available on the internet site of the responsible public authority.
Formalities according to the Services Directive

To the responsible Point of Single Contact
Points of Single Contact may ask for fees and disbursements for their service.
Testing of the balance without metrological test up to 66 EURO.
Testing of the balance with metrological test according to the amount of work.
Testing of expertise according to time spent
The cost of the authorization varies depending on the number of authorized persons and the regional area of activity: from 128 to 256 euros.
Fees, Bavaria-wide
Fees, locally limited