Operation of dairies and cheese making (excl. the manufacture of ice cream) (10.51.0.00)
If you select a location, the contact details of the responsible Point of Single Contact and the responsible authority as well as locally valid information will be displayed.
The following formalities are performed by responsible authorities and can also be handled via the Point of Single Contact if necessary. Please specify the location via Change selection. If you choose "To the responsible Point of Single Contact for ..." (if available), the contact details of the responsible Point of Single Contact are displayed. The contact details of the competent authority/-ies are displayed after choosing the formality.
Formalities according to the Services Directive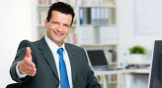 For taking-up and pursuit of a service the follwoing specific service-related formalities (authorisations and notifications) must always be obeyed:

To the responsible Point of Single Contact
The authorization to independently operate a craft subject to licensing, a craft not subject to licensing and a craft similar to a craft as a standing trade is regulated in the Crafts Code.

Meat, poultry meat and dairy establishments, as well as other establishments handling products of animal origin, generally require EU approval. With the approval, the establishment is also issued with the required approval number.
Formalities relating to the employment of workers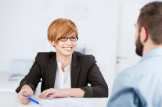 If you would like to hire an employee you need to proceed with the following steps. These formalities CANNOT be processed through the Point of Single Contact.
If the employment is terminated you also have to inform the authorities where the employee has been registered.
When posting employees to Germany, the Employee Posting Act must be observed.
Characteristics and key concepts of the service
This service includes:
Manufacture of liquid pasteurized, sterilized, homogenized and/or ultra-heat treated fresh milk
Manufacture of soft drinks made from milk
Manufacture of cream from liquid, pasteurized, sterilized or homogenized fresh milk
Manufacture of powdered milk and concentrated milk, also sweetened
Manufacture of powdered milk or cream
Manufacture of butter
Manufacture of yogurt
Manufacture of cheese and curd cheese
Manufacture of whey
Manufacture of casein and lactose
Keywords
Butter, H.
Buttermilch, H.
Butterschmalz, H.
Casein, H.
Dauermilch, H.
Flaschenmilch, sterilisiert, H.
Frischkäse, H.
Frischmilch , H.
Hartkäse, H.
Joghurt, H.
Käse, H.
Kasein, H.
Käsereien
Käsereien (H.v. Milchprodukten)
Kondensmilch, H.
Labkasein, H.
Magermilch, H.
Meiereien
Milch, konzentrierte, H.
Milchmischgetränke, H.
Milchpräparate, H.
Milchprodukte, H.
Milchpulver, H.
Milchsammelstellen
Milchverarbeitung
Milchverarbeitung (ohne Herstellung von Speiseeis)
Milchwirtschaftliche Verarbeitungsbetriebe
Milchzucker, H.
Molke, H.
Molkepulver, H.
Molkereien (Milchverarbeitung)
Molkereiprodukte, H.
Quark, H.
Quarkspeisen (auch mit Zusätzen), H.
Rahm, H.
Rohkasein, H.
Sahne, H.
Sauermilchkäse, H.
Säurekasein, H.
Schlagrahm, H.
Schmelzkäse, H.
Schmelzkäsezubereitungen, H.
Schnittkäse, H.
Trinkmilch, H.
Trockenmilcherzeugnisse, H.
Vollmilch , H.
Weichkäse, H.