Activities of psychological psychotherapists (86.90.1.00)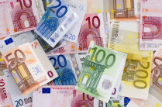 Charges for this service
Here you can find an overview of the important charges applicable in Bavaria.
If you select a location (see "Your selection - location"), you will find locally valid charges if available.
More information about charges may be available on the internet site of the responsible public authority.
Other service-related formalities
Für die Approbation ist eine Gebühr in Höhe von 200 EUR bei einer Ausbildung in Deutschland oder 250 bis 500 EUR bei einer Ausbildung in einem anderen EU-Mitgliedstaat zu bezahlen.
Wenn Sie Ihre Ausbildung nicht in einem EU-/EWR-Staat oder der Schweiz erworben haben und die Gleichwertigkeit Ihres Ausbildungs- oder Kenntnisstands zu überprüfen ist, sind für die Approbation 280 bis 500 EUR zu bezahlen.
Fees, Bavaria-wide
Fees, locally limited