Activities of own-account writers (90.03.2.00)
If you select a location, the contact details of the responsible Point of Single Contact and the responsible authority as well as locally valid information will be displayed.
The following formalities are performed by responsible authorities and can also be handled via the Point of Single Contact if necessary. Please specify the location via Change selection. If you choose "To the responsible Point of Single Contact for ..." (if available), the contact details of the responsible Point of Single Contact are displayed. The contact details of the competent authority/-ies are displayed after choosing the formality.
Other service-related formalities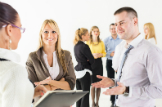 For taking-up and pursuit of a service the following service-related formalities, which CANNOT be processed through the Point of Single Contact, must be obeyed:
Für selbständige Künstler und Publizisten besteht grundsätzlich eine Versicherungspflicht in der Künstlersozialkasse. Sie können sich allerdings nur dann dort versichern, wenn ihr Jahreseinkommen die Mindestgrenze von 3.900 EUR übersteigt. Eine Ausnahme besteht für Berufsanfänger, die sich ihre wirtschaftliche Existenz erst noch erschließen müssen. Sie werden in den ersten drei Jahren seit erstmaliger Aufnahme der selbständigen künstlerischen oder publizistischen Tätigkeit auch dann nach dem KSVG versichert, wenn sie ein geringeres Einkommen haben.

Authors of literary, scientific and artistic works enjoy protection for their works in accordance with the Copyright Act. Accordingly, the author has, among other things, the exclusive right to publicly reproduce his work.
Formalities relating to the employment of workers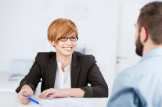 If you would like to hire an employee you need to proceed with the following steps. These formalities CANNOT be processed through the Point of Single Contact.
If the employment is terminated you also have to inform the authorities where the employee has been registered.
When posting employees to Germany, the Employee Posting Act must be observed. This law obliges both employers based in Germany and employers based abroad who employ workers in Germany to comply with statutory and, in certain sectors, collectively agreed working conditions. In addition, employers are subject to further obligations.
Characteristics and key concepts of the service
This service includes:
Activities of individual artists such as non-fiction writers, belletrists, biographers, poets, screenplay writers, librettists, etc., including the writing of technical texts, documentations, etc.
Keywords
Autor(en/innen), selbstständige
Belletrist(en/innen), selbstständige
Biograph(en/innen), selbstständige
Buchautoren/innen, selbstständige
Dichter/innen (Schriftsteller/innen), selbstständige
Drehbuchautor(en/innen), selbstständige
Erstellen von Handbüchern
Filmkritiker
Ghostwriter
Lektor(en/innen), selbstständige
Librettist(en/innen), selbstständige
Literat(en/innen), selbstständige
Sachbuchautor(en/innen)
Schriftsteller/innen, selbstständige
Technik-Autor(en/innen)
Textdichter/innen, selbstständige
Texter
Verfassen von Drehbüchern
Werbetexter/innen, selbstständige