Technical, physical, and chemical analysis activities (71.20.0.00)
If you select a location, the contact details of the responsible Point of Single Contact and the responsible authority as well as locally valid information will be displayed.
The following formalities are performed by responsible authorities and can also be handled via the Point of Single Contact if necessary. Please specify the location via Change selection. If you choose "To the responsible Point of Single Contact for ..." (if available), the contact details of the responsible Point of Single Contact are displayed. The contact details of the competent authority/-ies are displayed after choosing the formality.
Formalities according to the Services Directive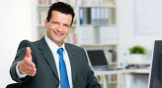 For taking-up and pursuit of a service the follwoing specific service-related formalities (authorisations and notifications) must always be obeyed:

To the responsible Point of Single Contact
The following authorisations and notifications may be required:
Formalities relating to the place of business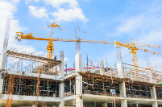 In addition to the requirements related to a specific service there are authorisations and/or notification obligations in other legal areas regarding the place of business which CANNOT be processed through the Point of Single Contact.
Requirements particularly in the areas of construction law, public road legislation, imission control law, water and waste law, listed building regulations and forest law should be taken into account.
Formalities relating to the employment of workers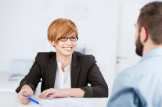 If you would like to hire an employee you need to proceed with the following steps. These formalities CANNOT be processed through the Point of Single Contact.
If the employment is terminated you also have to inform the authorities where the employee has been registered.
Tax related formalities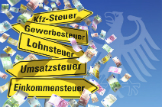 For taking-up and pursuit of a service please also consider the following tax related formalities which CANNOT be processed through the Point of Single Contact:
You must immediately notify the relevant tax office of the commencement of freelance work and also submit the relevant tax registration questionnaire (see under the "Description" tab).
Personal formalities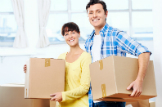 We would also like to inform you about the following personal formalities which CANNOT be processed through the Point of Single Contact:
When you move into an apartment, you must register with the relevant registration office (municipality, city or administrative community) within two weeks.

A residence card or permanent residence card is issued to family members of Union citizens entitled to freedom of movement and permanent residence who are not Union citizens themselves. Union citizens can apply for a certificate.
Characteristics and key concepts of the service
This service includes:
Technical, physical, and chemical analyses and other examinations such as:

Acoustic and vibration studies
Analysis of the composition and purity of minerals, etc.
Analyses in the area of foodstuffs hygiene, including the associated veterinary tests and checks related to food production
Analysis of the physical properties and performance characteristics of materials, e.g. strength, thickness, fatigue strength, electrical conductivity, radioactivity, heat resistance, etc.
Aptitude and reliability tests of materials and products
Performance testing of complete assemblies: motors, motor vehicles, electronic plants, etc.
X-ray examinations of welding seams and connection pieces
Fault analysis
Analysis and measurement of environmental indicators: soil, air, and water pollution, etc.

Operation of measurement networks and measurement stations
Preparation of test reports for products, including consumer goods, motor vehicles, pressure vessels, nuclear power stations, etc.
Regular technical inspection of motor vehicles
Ascertainment and certification of the authenticity of works of art
Analyses of models (e.g. of airplanes, vessels, levees, etc.)
Operation of police laboratories
Keywords
Abgasuntersuchungen an Kraftfahrzeugen
Bauakustische Prüfungen
Baustatische Prüfung (Tragwerksprüfung)
Baustoffprüfung
Betrieb von Polizeilabors
Bioanalytische Laboratorien
Bodenuntersuchungen
Brandschutzrevisor, selbstständig
Brennbarkeitsuntersuchung (Prüfung der Entflammbarkeit und der Ausbreitungsgeschwindigkeit von Flammen)
Brückenmeistereien (regelmäßige Überprüfungen)
Brunnenuntersuchung
Chemische Untersuchung
Chemische Wasseruntersuchungen
Diagnostische Untersuchumgen von Futtermitteln
Dichtigkeitsprüfungen, die nicht im Zusammenhang mit Wasser- u. Abwasserkanälen erfolgen und Prüfberichte zur Folge haben
Emissionsmessungen
Fensterschutz (Prüfdienst)
Gebäudemesstechnik (technische Untersuchungen)
Gestaltung von Multimedia-Anwendungen (Webdesign)
Industriethermographie (physikalische Untersuchungen)
Infrarotmessungen
Kanalinspektion (technische Untersuchung und Dokumentation)
Kernkraftwerksuntersuchung
Kfz-Sachverständiger
Kraftfahrzeugüberprüfung (technische Überwachung)
Laboratorien (chemische Untersuchung)
Laboratorien (physikalische Untersuchung)
Laboratorien (technische Untersuchung)
Lebensmitteluntersuchung (chemische Untersuchung)
Leckageortung (Technische Untersuchung)
Maschinenbautechnische Untersuchung
Materialprüfungen (physikalische Untersuchungen)
Messnetzbetrieb
Messstationenbetrieb
Normenberatung (technische Beratung)
Pharmazeutische Beratung (Chemische Untersuchung)
Physikalische Untersuchung
Physikalische Wasseruntersuchungen
Qualitätskontrollen (chemische Untersuchung)
Qualitätskontrollen (physikalische Prüfung)
Qualitätskontrollen (technische Prüfung)
Radioaktivitätsmessung
Raketentechnische Untersuchung
Rohrbruchortung
Sachverständiger für Kraftwagen
Schadstoffmessungen
Schallmessungen
Schiffbautechnische Untersuchung
Statiker/innen (Statikprüfung für Bauelemente)
Statikprüfung für Bauelemente
Technische Untersuchung
Testlaboratorien (chemische Untersuchung)
Tragwerksprüfung (baustatische Prüfung)
TÜV (technische Untersuchung)
Untersuchung, chemische
Untersuchung, physikalische
Untersuchung, technische
Untersuchungslaboratorien
Verkehrslärmmessungen
Wasseranalysen (chemische Untersuchung)
Zertifizierung von Heizkostenverteilern
Zertifizierung von Kraftfahrzeugen, Schiffen, Luftfahrzeugen, Dämmen, usw.