Manufacture of meat and poultry meat products (10.13.0.00)
If you select a location, the contact details of the responsible Point of Single Contact and the responsible authority as well as locally valid information will be displayed.
The following formalities are performed by responsible authorities and can also be handled via the Point of Single Contact if necessary. Please specify the location via Change selection. If you choose "To the responsible Point of Single Contact for ..." (if available), the contact details of the responsible Point of Single Contact are displayed. The contact details of the competent authority/-ies are displayed after choosing the formality.
Formalities according to the Services Directive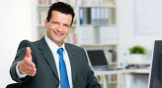 For taking-up and pursuit of a service the follwoing specific service-related formalities (authorisations and notifications) must always be obeyed:

To the responsible Point of Single Contact
Your venture may be liable to a permit under trade law or a notification. To allow the Chamber of Crafts and Skilled Trades to decide whether or not your venture requires an application for registration in the Register of Craftsmen and/or merely a notification, please start by completing the information sheet on the circumstances of your enterprise (see "Forms"). The competent Chamber of Crafts and Skilled Trades will contact you after investigating the information provided.

Meat, poultry meat and dairy establishments, as well as other establishments handling products of animal origin, generally require EU approval. With the approval, the establishment is also issued with the required approval number.
Other service-related formalities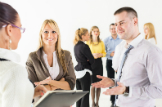 For taking-up and pursuit of a service the following service-related formalities, which CANNOT be processed through the Point of Single Contact, must be obeyed:
Wenn Sie eine gewerbsmäßige Tätigkeit ausüben, an die besondere lebensmittelhygienische Anforderungen gestellt werden, müssen Sie und alle betroffenen Mitarbeiter vor Beginn der Tätigkeit durch das Gesundheitsamt belehrt werden.
Formalities relating to the employment of workers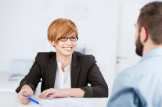 If you would like to hire an employee you need to proceed with the following steps. These formalities CANNOT be processed through the Point of Single Contact.
If the employment is terminated you also have to inform the authorities where the employee has been registered.
When posting employees to Germany, the Employee Posting Act must be observed. This law obliges both employers based in Germany and employers based abroad who employ workers in Germany to comply with statutory and, in certain sectors, collectively agreed working conditions. In addition, employers are subject to further obligations.
Characteristics and key concepts of the service
This service includes:
Manufacture of dried, salted, or smoked meat
Manufacture of meat products such as:

Salami, "Andouillettes" (Lyon sausage), Saveloy, Bologna and other sausage types, meat-filled pies and pasties, jellied meat, potted meat and other canned meat types, boiled ham
Keywords
Blutmehl, H.
Darmnähereien (Fleischwarenindustrie)
Dörrfleisch, H.
Enthäuten von Innereien
Feinkost auf Fleischbasis, H.
Fleisch- und Wurstpasteten, H.
Fleisch- und Wurstwaren, H.
Fleisch, Verarbeitung zu Wurst u.a. Fleischwaren
Fleischereien (Fleischverarbeitung)
Fleischerin
Fleischerzeugnisse , H.
Fleischextrakt, H.
Fleischhauereien, -hackereien
Fleischkonserven, H.
Fleischmehl, H.
Fleischverarbeitung
Fleischveredelung (Fleischverarbeitung)
Fleischwarenindustrie
Frischfleisch, Verarbeitung
Geflügelkonserven, H.
Hackfleisch, H.
Hausschlachtereien (Fleischverarbeitung)
Knochenfutterschrot , H.
Kochschinken, H.
Metzgereien (Fleischereien)
Metzgerin
Pasteten (Fleisch- und Wurstpasteten), H.
Pferdefleischereien, -metzgereien, -schlächtereien
Pferdefleischkonserven, H.
Pferdefleischwaren, H.
Räuchereien (Fleisch)
Räuchern von Fleisch
Rauchfleisch, H.
Salami, H.
Schaschlik (Fleischware), H.
Schinken, H.
Schmalzfleisch, H.
Tierkörpermehl, H.
Versandschlachtereien
Wurst, H.
Wurstkonserven, H.
Wurstwaren, H.
Zervelatwurst, H.