Research and experimental development on biotechnology (72.11.0.00)
If you select a location, the contact details of the responsible Point of Single Contact and the responsible authority as well as locally valid information will be displayed.
The following formalities are performed by responsible authorities and can also be handled via the Point of Single Contact if necessary. Please specify the location via Change selection. If you choose "To the responsible Point of Single Contact for ..." (if available), the contact details of the responsible Point of Single Contact are displayed. The contact details of the competent authority/-ies are displayed after choosing the formality.
Formalities according to the Services Directive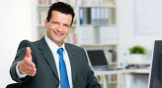 For taking-up and pursuit of a service the follwoing specific service-related formalities (authorisations and notifications) must always be obeyed:

To the responsible Point of Single Contact
Gentechnik umfasst molekularbiologische Methoden zur gezielten Veränderung des Erbgutes. Der Umgang mit der Gentechnik wird durch das Gentechnikgesetz festgelegt. Für den Vollzug des Gentechnikgesetzes sind in Bayern die Regierungen von Unterfranken (für Nordbayern) und Oberbayern (für Südbayern) zuständig.
Formalities relating to the employment of workers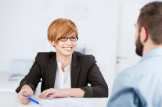 If you would like to hire an employee you need to proceed with the following steps. These formalities CANNOT be processed through the Point of Single Contact.
If the employment is terminated you also have to inform the authorities where the employee has been registered.
Bei der Entsendung von Arbeitnehmern/Arbeitnehmerinnen nach Deutschland ist das Arbeitnehmer-Entsendegesetz zu beachten. Dieses Gesetz verpflichtet sowohl Arbeitgeber mit Sitz in Deutschland als auch Arbeitgeber mit Sitz im Ausland, die Arbeitnehmer/innen in Deutschland beschäftigen, zur Einhaltung gesetzlicher und in bestimmten Branchen tarifvertraglich geregelter Arbeitsbedingungen. Daneben treffen die Arbeitgeber weitere Pflichten.
Characteristics and key concepts of the service
This service includes research and development in the field of biotechnology:
DNA/RNA: Genomics, pharmacogenetics, gene probes, genetic engineering, DNA/RNA sequencing/synthesis/amplification, gene expression profiling, and the use of antisense technology
Proteins and other molecules: Sequencing, synthesis and transformation of proteins and peptides (including high-molecular-weight hormones); improved pharmaceutical forms for high-molecular-weight active substances; proteomics, protein isolation and cleaning, signal generation, identification of cell receptors
Cell and tissue culture engineering, as well as tissue engineering: Cell and tissue culture engineering, tissue engineering (including tissue scaffolds and biomedical procedures), cell fusion, vaccines and immune stimulants, embryo cultivation
Biotechnology methods: Fermentations in bioreactors, bio-processes, biological bleaching, biological pulping, biological leaching, biological desulfurization, biological environmental rehabilitation, and biological filtration
Subcellular organisms: Gene therapy, viral vectors
Bioinformatics: Creation of databases with genomes or protein sequences; modeling of complex biological processes, including system biology
Nanobiotechnology: Application of nano- and microsystems engineering tools and methods to obtain aids for the research of biological systems and applications for drug delivery, diagnostics, etc.
Keywords
Biologische Forschung (F + E i. Bereich Biotechnologie)
Blaue-Liste-Forschungseinrichtungen im Bereich Biotechnologie
Chemische Forschung im Bereich Biotechnologie
Entwicklungen im Bereich biomedizinische Technik
Entwicklungen im Bereich Biotechnologie
Experimentelle Entwicklung im Bereich Biotechnologie des Umweltbereichs
Experimentelle Entwicklung im Bereich Biotechnologie von Ingenieurwissenschaften
Experimentelle Entwicklung im Bereich Biotechnologie von Medizin
Experimentelle Entwicklung im Bereich Biotechnologie von Naturwissenschaften
Forschung und Entwicklung im Bereich Biotechnologie des Umweltbereiches
Forschung und Entwicklung im Bereich Biotechnologie) Naturwissenschaften und Mathematik
Forschung und Entwicklung im Bereich Biotechnologie von Agrar-, Forst- und Ernährungswissenschaften
Forschung und Entwicklung im Bereich Biotechnologie von Ingenieurwissenschaften
Forschung und Entwicklung im Bereich Biotechnologie von Medizin
Forstwissenschaftliche Forschung im Bereich Biotechnologie
Fraunhofer-Forschungseinrichtungen im Bereich Biotechnologie des Umweltbereiches
Fraunhofer-Forschungseinrichtungen im Bereich Biotechnologie von Agrar-, Forst- und Ernährungswissenschaften
Fraunhofer-Forschungseinrichtungen im Bereich Biotechnologie von Ingenieurwissenschaften
Fraunhofer-Forschungseinrichtungen im Bereich Biotechnologie von Medizin
Fraunhofer-Forschungseinrichtungen im Bereich Biotechnologie von Naturwissenschaften und Mathematik
Genforschung
gentechnische Forschung
Materialforschung (naturwissenschaftliche Forschung)