Tattoo and piercing studios, self-employed (96.09.0.06)
If you select a location, the contact details of the responsible Point of Single Contact and the responsible authority as well as locally valid information will be displayed.
The following formalities are performed by responsible authorities and can also be handled via the Point of Single Contact if necessary. Please specify the location via Change selection. If you choose "To the responsible Point of Single Contact for ..." (if available), the contact details of the responsible Point of Single Contact are displayed. The contact details of the competent authority/-ies are displayed after choosing the formality.
Other service-related formalities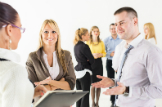 For taking-up and pursuit of a service the following service-related formalities, which CANNOT be processed through the Point of Single Contact, must be obeyed:
Soll die Betäubung mittels Injektion erfolgen, ist eine heilkundliche Erlaubnis nach dem Heilpraktikergesetz erforderlich. Ausübung der Heilkunde ist jede berufs- oder gewerbsmäßig vorgenommene Tätigkeit zur Feststellung, Heilung oder Linderung von Krankheiten, Leiden oder Körperschäden bei Menschen, auch wenn sie im Dienste anderer vorgenommen wird. Da durch die Injektion Schmerzen, die das Tätowieren und Piercen verursachen, verhindert werden sollen, fällt diese Tätigkeit ohne weiteres darunter. Unerheblich ist, ob es sich bei dem Betäubungsmittel um ein rezeptfreies Arzneimittel (wie z.B. Lidocain) handelt und somit in Apotheken für jedermann frei erhältlich ist. Relevant ist allein die Tatsache, dass die Vornahme von Injektionen in den Verantwortungsbereich von Ärzten und Heilpraktikern fällt. Auch die Qualifikation als Arzthelfer/in mit Spritzenschein reicht nicht aus. Wird trotz fehlender Erlaubnis ein Betäubungsmittel injiziert, kann die zuständige Behörde eine Untersagungsverfügung hinsichtlich der Injektion von Betäubungsmitteln erlassen. Weiterhin droht eine Betriebsschließungsverfügung. Das Heilpraktikergesetz sieht zudem die Möglichkeit der Verhängung einer Geld- oder Haftstrafe bis zu einem Jahr vor.
Formalities relating to the employment of workers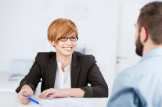 If you would like to hire an employee you need to proceed with the following steps. These formalities CANNOT be processed through the Point of Single Contact.
If the employment is terminated you also have to inform the authorities where the employee has been registered.
Bei der Entsendung von Arbeitnehmern/Arbeitnehmerinnen nach Deutschland ist das Arbeitnehmer-Entsendegesetz zu beachten. Dieses Gesetz verpflichtet sowohl Arbeitgeber mit Sitz in Deutschland als auch Arbeitgeber mit Sitz im Ausland, die Arbeitnehmer/innen in Deutschland beschäftigen, zur Einhaltung gesetzlicher und in bestimmten Branchen tarifvertraglich geregelter Arbeitsbedingungen. Daneben treffen die Arbeitgeber weitere Pflichten.
Characteristics and key concepts of the service
This service includes:
Activities of tattooing and piercing studios
Keywords
Tätowierungen
Tattoo-Studios