Rendering of services for forestry and logging (02.40.0.00)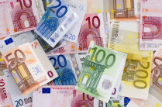 Charges for this service
Here you can find an overview of the important charges applicable in Bavaria.
If you select a location (see "Your selection - location"), you will find locally valid charges if available.
More information about charges may be available on the internet site of the responsible public authority.
Other service-related formalities
As a rule, none. Please check with the municipality if necessary.
Formalities relating to the place of business
Formalities relating to the employment of workers
Personal formalities
Issue: 75 EUR
Extension: 25 EUR
Extension of a Schengen visa on federal territory beyond 90 days as a national visa: 60 EUR
Fees, Bavaria-wide
Fees, locally limited