Professional recognition (85.90.0.01)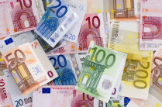 Charges for this service
Here you can find an overview of the important charges applicable in Bavaria.
If you select a location (see "Your selection - location"), you will find locally valid charges if available.
More information about charges may be available on the internet site of the responsible public authority.
Formalities for professional recognition
Procedures under the Recognition Act are generally subject to fees. The fees are based on the fee law of the competent body and depend on the individual effort required to carry out the procedure.

Since the procedures are official acts of the Free State of Bavaria (including the chambers), the specific fees are regulated in the fee/cost laws of the Free State of Bavaria or the fee regulations of the chambers.

The costs are to be borne by the applicant, insofar as these are not covered by other bodies. In principle, the costs incurred in the course of determining equivalence can also be borne by the employment agencies or job centers. Prior clarification is recommended.

The fees can be requested retrospectively, after completion of the procedure, or as an advance payment, at the beginning of the procedure. The possibility of advance payments is provided for in the administrative costs law. In these cases, the start of proceedings can be made dependent on receipt of payment. This is to be expected especially in the case of applications from abroad.

In principle, it is possible to claim the fees as business expenses/advertising costs for tax purposes, as they are directly related to the income sought. However, this only has an effect if corresponding income is available for offsetting in the future.

The self-borne recognition costs can, under certain circumstances, also be claimed from the tax office as anticipated income-related expenses/business expenses, so that a loss assessment notice is issued for this year. This loss can be claimed tax-reducing in later years, when income is generated, through the so-called loss carry forward.

In Bavaria, the fees are determined according to the expenditure incurred by the authorities. In addition, there are the expenses incurred by the authorities. Since these depend on the individual case, it is not possible to make a general statement about how much you will pay for the recognition procedure. The range of fees is between five and twenty-five thousand euros. Often the fees are less than 1,000 euros.

Expenses may be incurred, for example, if the recognition office has to have translations made or carries out an examination.

Before you start the recognition procedure, please talk to the recognition office responsible for you or call them to find out what fees and expenses you can expect.

Information on the recognition grant can be found here.
Fees, Bavaria-wide
Fees, locally limited