Professional recognition (85.90.0.01)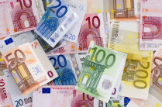 Charges for this service
Here you can find an overview of the important charges applicable in Bavaria.
If you select a location (see "Your selection - location"), you will find locally valid charges if available.
More information about charges may be available on the internet site of the responsible public authority.
Formalities for professional recognition
The procedures based on the Federal Recognition Act are generally fee-based. The fees are based on the law on charges for the particular office and vary based on the individual work involved in conducting the procedure.

The costs (e.g. fees, translation and notarizations, compensation measures) generally must be born by the applicant. Before submitting an application, unemployed applicants and those seeking work should verify at their employment agencies concerning possible defrayal of costs by the public employment service. In addition to checking concerning any legal requirements, the question of whether recognition of a foreign professional qualification is required for entry to the labor market in your individual case is also important. The same applies after the recognition procedure to possible support for any required adaptation qualifications to make up for qualification gaps.

For more information, see "Information" - "Professional recognition" - "Fees and charges".
Fees, Bavaria-wide
Fees, locally limited