Other personal service activities not elsewhere classified (96.09.0.12)
If you select a location, the contact details of the responsible Point of Single Contact and the responsible authority as well as locally valid information will be displayed.
The following formalities are performed by responsible authorities and can also be handled via the Point of Single Contact if necessary. Please specify the location via Change selection. If you choose "To the responsible Point of Single Contact for ..." (if available), the contact details of the responsible Point of Single Contact are displayed. The contact details of the competent authority/-ies are displayed after choosing the formality.
Formalities relating to the employment of workers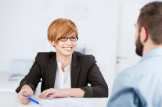 If you would like to hire an employee you need to proceed with the following steps. These formalities CANNOT be processed through the Point of Single Contact.
If the employment is terminated you also have to inform the authorities where the employee has been registered.
When posting employees to Germany, the Employee Posting Act must be observed.
Characteristics and key concepts of the service
This service includes:
Activities of astrologers and spiritualists
Provision of personal services
Activities of genealogical institutes
Activities of shoeshines, porters, parking space attendants, etc.
Concession operation of coin-operated personal service machines such as weighing machines, machines for checking blood pressure, coin-operated lockers, etc.
Keywords
Ahnenforschung
Astrolog(en/innen)
Astrologische Beratung
Auftragsforschung (Herkunftsbestimmung von Vorfahren)
Besorgungen aller Art (persönliche Dienstleistungen)
Betrieb von Alkoholmessgeräten
Familienforschung (Ahnenforschung)
Farb- und Stilberatung für Kleidung
Feng Shui (Beratung)
Flohmärkte, Trödelmärkte ausrichten
Geistheiler
Gepäckträger/innen
Horoskoperstellung und Horoskopanalyse
Kartenleger
Kfz-Zulassungsservice (vorwiegend für Privatkunden)
Kinder schminken
Klavierstimmer
Kraftfahrzeugüberführung
Kraftfahrzeugzulassungsdienst für Privatkunden
Kraftfahrzeugzulassungsdienst (vorwiegend für Privatkunden)
Modeberatung
Parkplatzzuweiserin
Parkplatzzuweiser/innen, selbstständige
Preisagenturen
Radiästhetische Verfahren für die Suche nach Grundwasser (Wünschelrutengänger)
Rutengänger
Schönheitsberatung
Schuhputzerin
Schuhputzer/innen
Spiritist(en/innen)
Striptease-Tänzer/innen, selbstständige
Träger/innen
Trauerbegleitung
Trauerredner
Traumanalysen (Traumdeutungen)
Überführen von Schiffen, Yachten überwiegend für Privatpersonen
Wahrsager/innen
Wünschelrutengänger
Zulassungsdienst für Kraftfahrzeuge (Privatkunden)