Building of ships and floating structures (excl. boat and yacht building) (30.11.0.00)
If you select a location, the contact details of the responsible Point of Single Contact and the responsible authority as well as locally valid information will be displayed.
The following formalities are performed by responsible authorities and can also be handled via the Point of Single Contact if necessary. Please specify the location via Change selection. If you choose "To the responsible Point of Single Contact for ..." (if available), the contact details of the responsible Point of Single Contact are displayed. The contact details of the competent authority/-ies are displayed after choosing the formality.
Formalities according to the Services Directive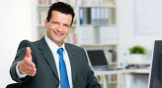 For taking-up and pursuit of a service the follwoing specific service-related formalities (authorisations and notifications) must always be obeyed:
Your venture may be liable to a permit under trade law or a notification. To allow the Chamber of Crafts and Skilled Trades to decide whether or not your venture requires an application for registration in the Register of Craftsmen and/or merely a notification, please start by completing the information sheet on the circumstances of your enterprise (see "Forms"). The competent Chamber of Crafts and Skilled Trades will contact you after investigating the information provided.

If you want to start a standing trade, you must report this. You must also report the start of operation of a branch office or a dependent branch office, as well as the relocation of the business.
Formalities relating to the employment of workers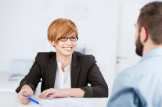 If you would like to hire an employee you need to proceed with the following steps. These formalities CANNOT be processed through the Point of Single Contact.
If the employment is terminated you also have to inform the authorities where the employee has been registered.
When posting employees to Germany, the Employee Posting Act must be observed. This law obliges both employers based in Germany and employers based abroad who employ workers in Germany to comply with statutory and, in certain sectors, collectively agreed working conditions. In addition, employers are subject to further obligations.
Tax related formalities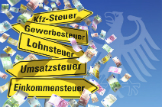 For taking-up and pursuit of a service please also consider the following tax related formalities which CANNOT be processed through the Point of Single Contact:
For service providers operating across borders without a branch in Germany, there are various special jurisdictions and special regulations depending on the tax liability, activity or type of tax.
Personal formalities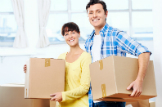 We would also like to inform you about the following personal formalities which CANNOT be processed through the Point of Single Contact:
The Federal Employment Agency conducts admission procedures for the posting and employment of foreign workers from the states of Turkey, Serbia, Bosnia-Herzegovina and Macedonia within the framework of work contracts in the Federal Republic of Germany.
Characteristics and key concepts of the service
This service includes the building of ships, other than boats and yachts for sports and recreational purposes, and of floating structures:
This service includes:
Building of ships for the transport of persons and goods:

Passenger ships, ferries, cargo ships, tankers, tankers and pushing boats, etc.

Building of navy ships (warships)
Building of fishing vessels and fish-processing factory vessels
Building of hovercraft (other than hovercraft for recreational purposes)
Building of governmental vessels: Police and firefighting vessels and the like
Building of sea rescue vessels and the like
Building of floating or submersible drilling or extraction rigs
Building of floating devices:

Floating docks, pontons, cofferdams, floating jetties, buoys, swimming tanks, barges, lighters, floating cranes, firefighting vessels, inflatable rafts, not for recreational purposes, etc.

Manufacture of ship segments and hulls
Factory overhaul, retrofitting and extension of vessels
Keywords
Arbeitsschiffe, H.
Ausstattung von Schiffen
Behördenschiffe, H.
Bergungsschiffe, H.
Binnenmotorschiffe, H.
Bohrinseln, H.
Bohrplattformen, H.
Boots- und Schiffbauerin; Bootsbauerin
Containerschiffe, H.
Docks (Schwimmdocks), H.
Eisbrecher (Wasserfahrzeuge), H.
Fahrgastschiffe, H.
Fährschiffe, H.
Festmachetonnen, H.
Feuerlöschboote, H.
Feuerschiffe, H.
Fischereifahrzeuge, H.
Forschungsschiffe, H.
Frachtschiffe, H.
Getreideheber, schwimmende, H.
Hafenschiffe, H.
Hochseeschiffe, H.
Hotelschiffe, H.
Kofferdämme, H.
Kohlenheber, schwimmende, H.
Kreuzfahrtschiffe, H.
Kriegsschiffe, H.
Kühlschiffe, H.
Landungsbrücken, schwimmende, H.
Lotsenschiffe, H.
Luftkissenboote, H.
Polizeischiffe, H.
Pontons, H.
Rettungsinseln, H.
Rettungsschiffe, H.
Ro-Ro-Schiffe, H.
Schiffbau , H.
Schiffsanstreicherei, H.
Schiffsausstattung; spezialisierte Installation in Schiffen
Schiffssegmente, H.
Schlepper (Wasserfahrzeuge), H.
Schreinereien (H.v. Sitzmöbeln für Schiffe)
Schuten (Wasserfahrzeuge), H.
Schwimmkräne und -bagger, H.
Schwimmtanks, H.
Seenotkreuzer, H.
Sitzmöbel für Schiffe , H.
Tankschiffe, H.
Umbau von Schiffen
Wasserfahrzeuge , H.
Zollkreuzer, H.