Museums activities (91.02.0.00)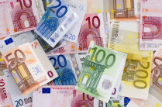 Charges for this service
Here you can find an overview of the important charges applicable in Bavaria.
If you select a location (see "Your selection - location"), you will find locally valid charges if available.
More information about charges may be available on the internet site of the responsible public authority.
Formalities according to the Services Directive
EUR 25.00 to EUR 100.00, according the Schedule of Costs (5.III.5/2.) to the Cost Allocation Law
Die Gebühren für die Ausstellung einer Waffenbesitzkarte betragen zwischen 30,00 und 200,00 Euro. Näheres teilt Ihnen gerne die für Sie zuständige Kreisverwaltungsbehörde mit.
Waffenschein: zwischen 100 und 500 Euro
Kleiner Waffenschein: zwischen 30 und 150 Euro
Formalities relating to the place of business
Personal formalities
Erteilung: 75 Euro

Verlängerung: 25 Euro

Verlängerung eines Schengen-Visums im Bundesgebiet über 90 Tage hinaus als nationales Visum: 60 Euro
Fees, Bavaria-wide
Fees, locally limited