Secure Communication
You want to send a form or a general letter to an authority securely or encrypted? You have already created a case mailbox through which you can communicate with the responsible authorities and / or the Point of Single Contact and want to upload more documents or open them? You want to create or delete a user account?
Further information within this context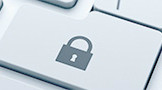 Secure communication means that you can send an receive encrypted letters and forms to/from the responsible authorities and the Point of Single Contact.

The communication via email is not secure. You should therefore not send messages and documents with confidential content by email.